Okinawa Association of America's Centennial Celebrations
California
United States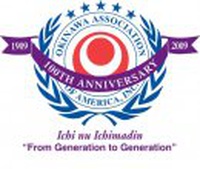 Attachments
We are celebrating the Okinawa Association of America's 100th Anniversary this year! Please join us in Los Angeles this August for commemorative festivities celebrating Okinawan culture. For more information, please see the attached press release. You can also visit us on the Web:
oaamensore.org
OAA 2009 Facebook Fan Page
OAA Centennial MySpace group

anakamoto . Last modified Jul 09, 2010 12:12 p.m.
---