A Traveling Exhibition of the Japan Foundation "Gazing at the Contemporary World: Japanese Photography from the 1970s to the Present" - PART I
George J. Doizaki Gallery, located in the Japanese American Cultural and Community Center
244 S. San Pedro Street
Los Angeles, California, 90012
United States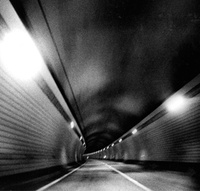 A Traveling Exhibiton of the Japan Foundation
PART I: Saturday, June, 23 - Sunday, July, 29, 2012
PART II: Saturday, August, 25 - Sunday, September, 16, 2012
The new traveling exhibition of the Japan Foundation curated by Rei Masuda, curator at the National Museum of Modern Art, Tokyo, "Gazing at the Contemporary World: Japanese Photography from the 1970s to the Present," is an overview of the diverse photographic expression that has emerged in Japan since the 1970s. In its final form, the exhibition includes 76 photographs by 23 photographers.
For more information, please call (213) 628-2725.
George J. Doizaki Gallery

Free Admission
Gallery hours: Tues- Fri, 12pm-4pm Sat-Sun, 11am-4pm
Closed on Mondays and Holidays

llan . Last modified Jun 22, 2012 10:04 a.m.
---