LTHS's Shinnenkai New Year's Luncheon
Señor Fish
422 E. First Street
Los Angeles, California, 90012
United States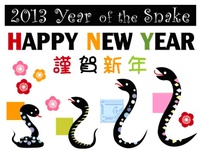 The Little Tokyo Historical Society's 2013 Shinnenkai New Year's Luncheon will be at Señor Fish at 422 E. First Street on Saturday, February 2 at 11:30 a.m.
Cost is $10. All are welcome to attend this casual and informative event to learn about the all-volunteer organization, its mission and activities for 2013.
Please RSVP to nagano@pacbell.net or (213) 613-1913.
Little Tokyo Historical Society
231 E. Third Street, Suite G-106 | Los Angeles, CA 90013
littletokyohs@gmail.com | t: 213-473-3030
www.littletokyohs.org

lthistory . Last modified Jun 23, 2013 6:18 p.m.
---