Opening Party for the "Visible and Invisible: A Hapa Japanese American History" Exhibit - Hapa Japan 2013 Festival - Day 5
Japanese American National Museum
100 North Central Ave.
Los Angeles, 90012
United States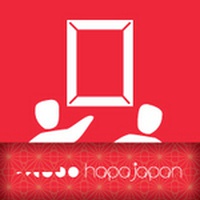 Opening Reception of the "Visible and Invisible: A Hapa Japanese American History" Exhibit
A COLLABORATION BETWEEN THE HAPA JAPAN DATABASE PROJECT, THE USC CENTER FOR
JAPANESE RELIGIONS AND CULTURE, AND THE JAPANESE AMERICAN NATIONAL MUSEUM
Featuring a performance by singer/songwriter, Meiko
Co-curators: Cynthia Nakashima, Lily Anne Yumi Welty, Duncan Williams
Remarks by Greg Kimura (CEO/President, JANM) and Duncan Williams (USC)
MC: Emily Folick (Los Angeles Nisei Queen)
REGISTER: http://hapafestday5exhibit-eorg.eventbrite.com/
---
More on HAPA JAPAN:
A FREE FESTIVAL CELEBRATING MIXED-RACE AND MIXED-ROOTS JAPANESE PEOPLE AND CULTURE!
Come join us at from April 2-6, 2013 in Los Angeles for a concert featuring hapa artists, a comedy night at East West Players, readings by award-winning authors, a historical exhibit at the Japanese American National Museum, film screenings of great documentaries, and a 2-day academic conference at USC.

athenamari . Last modified Mar 18, 2013 5:51 p.m.
---