Nikkei Discovery Camp
Gardena Valley JCI
1964 W 162nd St
Gardena, California, 90247
United States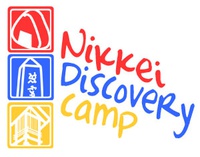 Kizuna will be launching their brand new Nikkei Discovery Camp for children 7 - 12 years old (entering 2nd to entering 8th grade). Offerred for three separate weeks, the camp provides elementary and middle school students with a fun discovery of Japanese American culture and heritage.
Register your child online or get more info by clicking here .

GVJCI . Last modified Apr 16, 2013 4:48 p.m.
---