Target Free Family Saturday: Zap, Pow, Bam!
Japanese American National Museum
100 North Central Avenue
Los Angeles, California, 90012
United States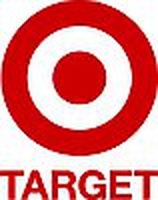 FREE ALL DAY!
Celebrate the opening of the exhibition Marvels & Monsters and draw yourself into the picture with comics-themed crafts & activities!
SCHEDULE:
11AM – 2PM: Join Kidding Around the Kitchen for an assemble-it-yourself popcorn snack to enjoy while watching fabulous vintage Japanese anime.
11:30AM: Curator Jeff Yang will guide families of all ages in a gallery talk of the Marvels and Monsters exhibition that is sure to keep even the little ones engaged.
12PM – 3PM: Turn yourself into a comic-book character with a caricature drawn by Cartoon Slinger.
12PM & 2:30PM: Join curator Jeff Yang for "Build a Hero" (12pm) and "Build a Villain" (2:30pm)—interactive events where they'll lead the audience in collaboratively creating an ORIGINAL comic book super-character who'll be drawn in real time by comic artists from the SECRET IDENTITIES and SHATTERED anthologies! Book signing to follow each session.
1PM – 2PM: "Our American Voice—a special two-person show exploring six diverse stories of Asian Pacific Americans—will be performed in the I Want The Wide American Earth exhibition gallery. Presented in partnership with East West Players.
1PM – 4PM: Team up with your buddies to take down villains in superhero video games brought to you by GameTruck.
ALL DAY ACTIVITIES:
• Sit back and enjoy vintage Japanese anime at its earliest roots from the 1920s and 1930s.
• It's a bird…it's a plane…it's…you! Decorate a super-stylin' superhero cape.
• Keep your secret identity hidden by making a superhero mask.
• After you create your superhero costume, capture yourself in action at the complimentary photo booth!
• Ruthie's Origami Corner: Come make a baby pterodactyl.
Generously sponsored by Target, these special Saturdays are filled with fun activities giving families unique ways to learn, play, and grow together.
Check out our other fun and free Family Festivals!
In conjunction with the exhibition Marvels & Monsters: Unmasking Asian Images in U.S. Comics, 1942-1986

JANM . Last modified Oct 02, 2013 12:41 p.m.
---