Voices From the Canefields: Folksongs from Japanese Immigrant Workers in Hawai'i by Dr. Franklin Odo
Japanese American National Museum
100 North Central Avenue
Los Angeles, California, 90012
United States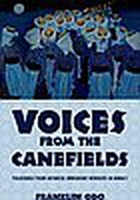 Japanese immigrant laborers comprised the majority of Hawaiian sugar plantation workers after their large-scale importation as contract workers in 1885. They composed unique folk songs called holehole bushi which merged melodies with lyrics about work, life, and the global connection which they clearly perceived after arriving.
While many are songs of lamentation, others reflect a rapid adaptation to a new society in which other ethnic groups were arranged in untidy hierarchical order - the origins of a unique multicultural social order dominated by an oligarchy of white planters.
In Voices From the Canefields: Folksongs from Japanese Immigrant Workers in Hawai'i , Dr. Franklin Odo situates over 200 translated songs in their unexplored historical context.
Advanced reservations are recommended for most programs as seating/space may be limited. Some programs may have separate reservation contacts. Please check program description.When making a reservation, email rsvp@janm.org or call 213.625.0414 at least 48 hours prior to the event. Include the name, date, and time of the program, as well as your name and the total in your party.

JANM . Last modified Oct 03, 2013 11:50 a.m.
---