AA Annual Grand Bazaar
Japanese American Association of New York
15 W 44th Street, 11th Floor
New York, New York, 10036
United States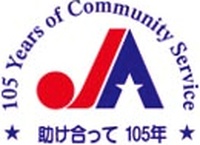 From the Japanese American Association of New York website:
This is a very popular JAA event & a major annual fund raiser. We will have many gift items for the Holiday season and delicious Japanese food, like kurimannju, chirashizushi, inarizushi, udon, curry over rice, etc. We will have many prizes which include a designer handbag, DVD players, Japanese restaurant dinner coupons and more (subject will be changed). Drawing of raffle tickets will begin from 1pm. Please come & enjoy showing support for your JAA!
For more information, see:
http://www.jaany.org/monthly_events.html

APA_Institute . Last modified Nov 01, 2013 3:13 p.m.
---