Celebrate Spring 2014
Nikkei National Museum & Cultural Centre
6688 Southoaks Crescent
Burnaby, British Columbia, V5E 4M7
Canada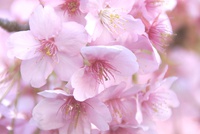 Celebrate the cherry blossom season with a fun, family-friendly spring festival.
Kimono dress-up, Tea ceremony, Delicious Sweets & Snacks, Kids activities, Entertainment, Crafts sales and much more!
Pre-order a "Sakura Bento" to enjoy in our beautiful gardens. $13 for pre-order and $15 for the day. Sales start March 1st.

Craft & bake vendor booths also available.
Please contact Nikkei Centre for more details.
604.777.7000 or info[at]nikkeiplace.org

NNMCC . Last modified Mar 04, 2014 2:29 p.m.
---