Math and Science Tutoring in Chinese (Mandarin)
Oakland Asian Cultural Center
388 9th St, Ste 290, Oakland, California 94607
Oakland, California, 94607
United States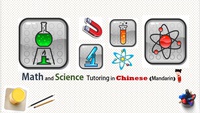 The Oakland Asian Cultural Center will soon begin offering a Mandarin-language plus math & science after school program for 1st to 6th graders. It will start on Monday, 2/29. This marks the return of a previously successful program at OACC led again by Mr. Julius Wong.
Applications are available now at OACC's front desk. Students may register, pay, and start the program on any Monday.
Details are here on the flyer - come join us!

Jeyeon . Last modified Feb 22, 2016 4:50 p.m.
---