Irei no Hi: Remembering the Battle of Okinawa
Okinawa Association of America (OAA)
16500 South Western Avenue
Gardena, California, 90247
United States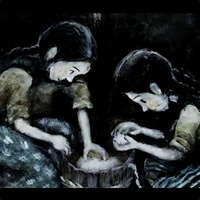 On Saturday, June 17th, 2PM, the Okinawa Association of America (OAA) in Gardena invites you to a special event focusing on World War II's Battle of Okinawa. (RSVP is required due to limited seating/parking)
Designated as a prefectural memorial day by the Okinawa Government, Irei no Hi* commemorates the end of the devastating "Typhoon of Steel" in 1945. Every year, Okinawans remember and honor the nearly 150,000 Okinawan civilians who died (approx. 1/3 of the prefecture's pre-war population).
The June 17th event will featre special guest speakers including Robert Akers Martin, who, as a 19-year-old soldier in the U.S. 6th Marine Division, experienced the battle firsthand. Encouraged by his family to share his story, he recently self-published a daily journal that he kept during the 100 days he spent in Okinawa.
There will also be a screening of an animated documentary called "Himeyuri." The 30-minute film (Japanese with English subtitles) is based on the harrowing testimonies of Okinawan women who, as high school students during the war, were forced to become nurses for the Japanese Imperial Army. A DVD and English guidebook were donated to the OAA by the Himeyuri Peace Museum in Itoman City, Okinawa.
The program will begin at 2:00 PM at the OAA Center in Gardena, Yamauchi Building (16500 South Western Avenue; building on the corner of Western/166th). Admission is free for current OAA members and $5 for the public. Due to limited space, priority seating will be given to those who RSVP by June 16th: oaamensore@gmail.com, 310-532-1929.
* The date of Irei no Hi is June 25th

josephkamiya . Last modified Jun 15, 2017 11:06 p.m.
---