Prior to the 1950s, most Japanese entered Bolivia as common laborers through Peru. In 1899, the Mapiri River region in La Paz witnessed the first entry of ninety-one Japanese laborers to work on rubber plantations.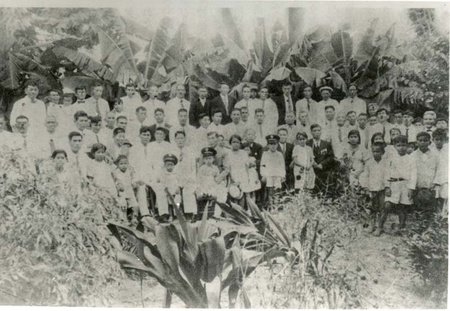 Thereafter, the highland Andes continued to attract a few hundred more Japanese, who found employment in mining and railroad construction. The inland Amazon emerged as the second major destination for the workers, who also came through Peru to work on rubber plantations in northwestern Bolivia.
The end of World War I and the Great Depression displaced Japanese laborers in the rubber and mining industries respectively. Only the capital city of La Paz and the town of Riberalta survived the economic changes, serving as the center of Japanese commercial activities.
In the 1930s, many brought wives from Japan, while others married local women—a distinction that often divided the ethnic community.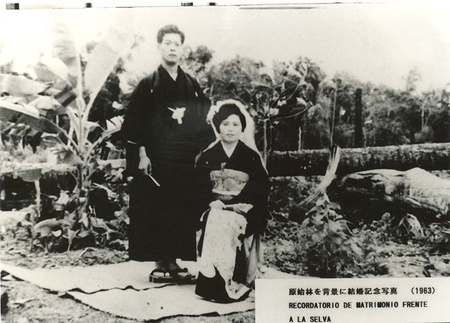 Post-World War II Influx
With the exception of twenty-nine deportees to the United States, World War II had little impact on the lives of Nikkei residents in Bolivia, especially since the government did not adopt anti-Japanese measures.
Treaty arrangements after 1954 ushered in a new chapter of Bolivian Nikkei history and the massive influx of agricultural settlers from U.S.-controlled Okinawa and Japan. The necessity of transplanting surplus populations from war-torn Japan met the Bolivian government's desire to develop the eastern lower lands in Santa Cruz Department.
With the financial assistance of the Japanese government, the Colonia Okinawa and Colonia San Juan de Yapacaní were established; the two settlements formed the distinctive communities with separate identities—one Okinawan and the other Japanese—that are also currently in transition from the immigrant to the Bolivian-born generation.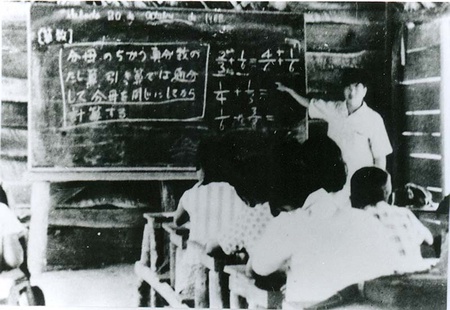 Source:
Akemi Kikumura-Yano, ed., Encyclopedia of Japanese Descendants in the Americas: An Illustrated History of the Nikkei (Walnut Creek, Calif.: AltaMira Press, 2002), 95.
* Developed in collaboration with the Presencia Japonesa en el Continente Americano at Keio University and the Federación Nacional de Asociaciones Boliviano Japonesas.