In a sharp black tuxedo and matching bowtie, Chris Tashima takes the stage at the 1998 Academy Awards.
His small gold earring sparkles. His jet-black hair glistens. And the Oscar that he just won for Best Live Action Short Film shines. The thirteen-inch statue is plated in gold and weighs just over eight pounds. He grips it tightly in his left hand.
For Tashima, the award serves as recognition for the leap of faith that he took on Visas and Virtue. He directed the 26 minute film, produced it, co-wrote the screenplay, and acted as the lead performer.
It tells the true story of Chiune Sugihara, who saved the lives of over 6,000 Jewish people escaping Nazi persecution during the holocaust. Sugihara emerged a hero by writing passports against the will of the Japanese government, which he was working for as the consul general in Lithuania.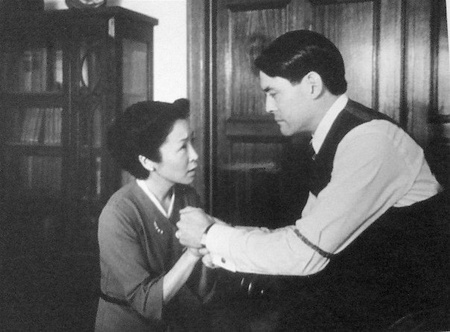 Sixteen years later, Tashima is now 54. Time has given his hair a touch of grey. He looks back on his acting and directing career, but says that there is still more to come. Tashima describes Hollywood as a battle zone, and his career has been largely founded upon the principles of trying to change the film industry. "I've been in the trenches and fighting to get change for so many years," he says.
During Tashima's teenage years, during the late '70s, Hollywood was exploding.
It was the era of Francis Ford Coppola, and the beginning of George Lucas' Star Wars franchise. At the time, he wasn't identifying himself as an Asian American filmmaker.
He was strictly interested in Hollywood type films. "My films didn't have any Asian American actors, even. In fact, I distinctly remember pushing that away," he says.
After two years studying at UC Santa Cruz, he transferred to UCLA for over a year. But, with less than one year before graduation, he dropped out.
"I applied to three major film schools, but didn't get into any of them," he says. "I left college and thought, 'I'd do it on my own.'"
His father, Atsushi Wallace Tashima was born in the United States, and is of the Nisei generation. During World War Two, he was forced by the American government to live in a Japanese internment camp for three years in Poston, Arizona.
After being on the receiving end of injustice, under the nonexistent threat that he posed, Atsushi went on to serve as a U.S. Marine Sgt. from 1953 to 1956. He then studied law at Harvard, and in 1996 was appointed by President Bill Clinton to the United States Court of Appeals. He became the first ever Japanese American to serve as a judge at the second highest level in the nation. "It reflects to me the opportunity in this country. At least government acknowledged that the internment was wrong, and at least he had the opportunities that he didn't as a child."
Atsushi always supported his son's dream of being a filmmaker, and when push came to shove, even dropping out. Tashima says that to this day, he's thankful that his father supported the pursuit of his passion.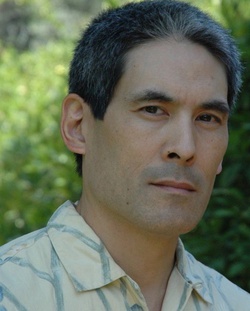 Tashima got his start at the Los Angeles based theatre company, East West Players, who were looking for young Asian American actors. This is where Tashima says that he fell in love with acting and discovered an Asian American identity for himself.
"I applied to three major film schools, but didn't get into any of them," Tashima says. "I left college and thought, 'I'd do it on my own'."
He says that he met and worked with an amazing cast of actors and actresses, but he hadn't heard of any of them. And when they received roles, they were typically very minor. Tashima says, "That's when I realized, 'Wow, Hollywood is really racist.'"
Suddenly, it clicked. Growing up, he realized that he didn't feel reflected when he watched the television, or when he was at the cinema. "I totally realized that during my childhood, I wanted to be white."
Since, he's co-founded Cedar Grove Productions, an independent production company that gives Asian Americans the spotlight on stage, and the close-up on screen. Tashima also directed the Emmy nominated PBS television special, Day of Independence, which tells the story of a young baseball player during the Japanese American internment camps.
He's mainly been acting, and most recently is featured in the critically acclaimed indie film, Under the Blood Red Sun.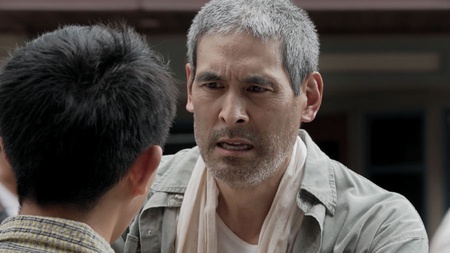 Tashima has learned to embrace his heritage as a Japanese American filmmaker. By staying true to himself, he has become much more than just an Academy Award winner. He has become an educator of Asian American history through his work, someone who represents a culture that within mainstream media has been underrepresented. Tashima focuses on films that tell the Japanese American story.
"Because American history doesn't always teach that," Tashima says. "We have great stories to tell and people need to know about it."
*This article was originally published on Nikkei Voice on January 5, 2015.