"Working as a volunteer guide at the Japanese American National Museum is such an interesting experience. I've taken a class about the history of Japanese Americans, but there's no manual for my work. So I have to study constantly," says Yasuyuki Suzuki.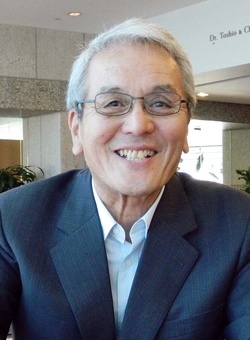 Yasuyuki is one of the volunteer guides at the Japanese American National Museum who give tours around the exhibitions in Japanese. He learned the explanations of the exhibitions by accompanying the Nisei volunteer guides who gave tours in English. For Japanese visitors, some content is difficult to understand, so he tells them historical events in Japan from the same chronological period for their reference.
Yasuyuki came to the U.S. in 1972 and helped his company, Kintetsu, with the redevelopment of Japantown in San Francisco as an overseas representative of the company's subsidiary in the U.S. Until he retired in 2009, he traveled between Japan and the U.S. and was also involved in the development of Little Tokyo.
Yasuyuki was born in 1943 in the city of Osaka when it was becoming clear that Japan would be defeated in WWII. His house was burnt in the bomb raid in Osaka in 1945, and the family moved to a relative's house in Nara Prefecture. Yasuyuki went to a neighborhood rice store with his haikyu techo (government ration book) and received rationed rice which was mixed with beans, grains, and seeds. Sometimes he only had one tasteless steamed sweet potato for lunch. Some of his classmates at his elementary school lost their fathers in the war.
"The misfortune of Japanese Americans was that they were considered enemy aliens, discriminated against and expelled from homes by their very own government that openly promoted democracy, liberty, and equality." Some Nikkei people never talk about their experience in concentration camps because they feel shameful. Their suffering of having human dignity denied should not be compared with the suffering of hunger that Japanese people went through during the war. Yasuyuki says that the level of hardship and pain differs from one person to another. "There is no point in competing over who suffered most. The important thing is to think about why they had to go through such things."
Yasuyuki has led JANM tours for various Japanese cabinet members, politicians, financiers, and researchers. In the case of politicians, however, he sometimes feels that he can't explain enough of what he wants to explain since they stay only for a short period of time. He has also noticed that some older visitors from Japan look down on immigrants. In the time of food shortages before and after the war, the Japanese government encouraged people to immigrate, and many of the immigrants at the time were poor. Yasuyuki says that they were the brave ones who moved to the new land of opportunity looking for a new life.
Today people around the world are still suffering from conflicts. For instance, Syrian refugees, whose numbers are estimated to be around 6 million, now are victims of civil war among people of the same nationality and race who have been fighting over religious differences. The Bosnian War in the former republic of Yugoslavia was a conflict over ethnic cleansing. Yasuyuki believes that the world will be a better place if people come to understand the differences of race, religion, culture, and politics.
In Japan, ijime (bullying) is a major social problem, and it's another example of ostracizing those who are different. Yasuyuki teaches the importance of understanding others to students from Japan on school trips and such through the history of Japanese Americans.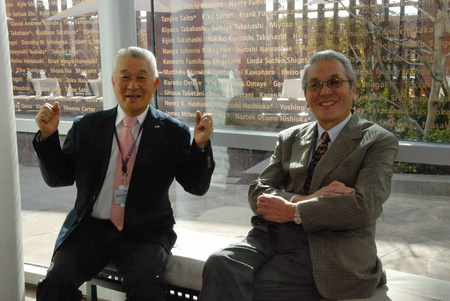 * Yasuyuki Suzuki was interviewed by Tomomi Kanemaru and this article was written by Ryoko Onishi for Voices of the Volunteers: Building Blocks of the Japanese American National Museum, a book presented by Nitto Tire and published by The Rafu Shimpo. This story has been modified slightly from the original.

Presented by