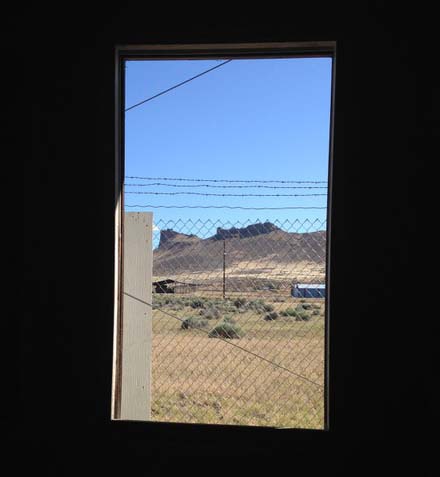 Manzanar has no geographic boundaries and is not bound by time. Manzanar exists today … in many forms, in many places. And in each, the people must work together to insure that it will not go unnoticed and unchanged.
— Mike Murase, GIDRA, 1973
I am thinking about history and silence again. It's possible that I don't ever stop thinking about these things, actually.
I'm writing this essay one day after thousands of people across the United States watched George Takei's screening of Allegiance, the Broadway musical loosely based on the World War II incarceration of Japanese Americans. As someone who has written about and studied camp history for almost half of my life, I recognize that there are some troubling inaccuracies in the show. However, I can also be proud that this is a Broadway show featuring Asian American actors, based on the history of my people. Within the fan group "Allegianites" on Facebook—a group with more than 40,000 members--reactions to the show have been largely positive. People from many walks of life and regions of the country are talking, feeling, crying—all because they are moved by a story about camp. And that in itself is a historic moment.
What we do with this moment, however, is something else. Burrowed deep in this historic moment are two others that have stayed with me for weeks. Until now I haven't been able to say why.
* * * * *
Moment one: Less than a week after the presidential election, I went to the Washington State History Museum to hear Seattle writer and poet Larry Matsuda talk about his graphic novel (illustrated by Matt Sasaki), Fighting for America: Nisei Soldiers. Close to 50 people, from toddlers to retirees, were in the theater.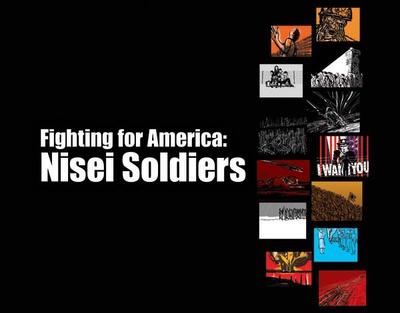 The book tells the story of five Nisei soldiers who were active during World War II. Each of the stories includes an overview of the subject's life (before and after the war), but also dramatizes a scene or two from their military service. In Shiro Kashino's chapter he is describing a climb that the Japanese American soldiers had to do in order to surprise a German unit: scaling a 3,000-foot cliff. "Those that fell," the book says, "did so in silence."
I had known that the 442nd was one of the most decorated forces in Army history for its size. Coupled with that recognition is the sobering fact that their unit also dealt with some of the highest percentage of casualties. However, because two members of my family were punished for their resistance to military service, I haven't really taken the time to know more about the 442nd. My uncle Hiroshi Kashiwagi is one of the most famous "No-No boys," and has been one of the very few to write extensively about his experience. My own father was a Nisei soldier, but a reluctant one drafted during the Korean War. From several accounts, including his diary that he began at boot camp, he hated it. While he was alive, he never spoke this time in his life with me.
And so I was grateful to see that Matsuda and Sasaki's book brings much of the soldiers' experiences to life. It asks me to connect, however reluctantly, with the anguish and sacrifice and horrors of combat duty. It is an accomplishment. Sasaki's illustrations of camp life are unlike any I have seen; one memorable page in Tosh Yasutake's chapter shows roughly sketched outlines of human figures, seemingly flattened into barracks like cardboard boxes: a dehumanization. At the museum we watched a standalone animated episode about one of the soldiers based on one chapter of the book. I learned that Shiro Kashino's rank was reinstated just months after his death. I could hear sniffles throughout the auditorium, and I wiped away tears of my own. We applauded his widow and daughter, who were in attendance, at the end of the presentation.
I was a little nervous to attend an event sponsored by veterans on Veterans Day. But I was moved that Matsuda took the time to read a poem about his neighbor who was a No-No Boy. "These were not the only heroes," he said. The book also contains a gesture towards No-Nos and resisters, expressing a reasoned protest to the draft.
But those two gestures towards reconciliation were infinitely precious to me. Only then did I feel truly welcome at the event, and I was grateful.
* * * * *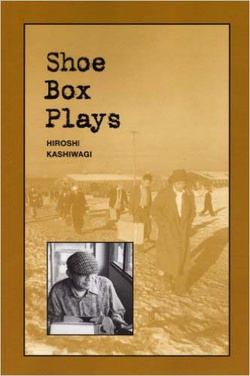 The following week, I gave a guest lecture on my uncle Hiroshi Kashiwagi's play, The Betrayed, at the University of Washington in Seattle. The Betrayed revolves around two main characters and the supposed "loyalty questionnaire" issued in camp.
The night before my lecture, I learned that Fox News journalist Megyn Kelly had just chided Carl Higbie, a high-profile Trump supporter, about his defense of using World War II Japanese American incarceration as a "precedent" for further action "in the interest of national security." Many of the students appeared to be young Asian American men. Many of them, then, were close to the age of one of the main characters. Many of them seemed close to the age that my uncle was in camp. Several flinched when I mentioned this fact during class.
I asked the students to think about the layered silence that my uncle wrote and spoke through, despite hostility and resistance from many levels. I told the students how little Japanese American writing appeared for decades after their incarceration: a few decades of near-silence around camp, even among family members. In his books, Swimming in the American and Starting from Loomis, he writes about the shunning and the silence and estrangement from his community.
And having come from the Veterans' Day event, I talked about what it must have been like for the surviving members of the 442nd: "When they returned, they had come from seeing hell." The Betrayed doesn't delve into the history of the 442nd, but it does talk about the aftermath of war and PTSD for the survivors. It's a move I didn't appreciate fully until now. Another gesture of reconciliation—you could almost miss it, if you weren't sensitized to the wound between veterans and resisters and No-Nos.
I told the students about the courage that it took for him, as a No-No Boy, to write about healing in The Betrayed. "When I think of my uncle," I told the students, "I think about the courage that he had to speak up, over and over again. He paid the price many times over, and yet he says he would do it again. I believe that making art, that speaking his truth, saved my uncle. I want you all to make art. I want you to speak your truth to a contested history. This is the work of Asian American studies, it's the work of American ethnic studies, and I hope it's the work of us all. I look forward to seeing what you do next."
* * * * *
For many Japanese Americans, the trauma of incarceration has had a long half-life—one that has endured for decades.
It took years for much of the Japanese American community to talk about camp. The struggle for healing and justice continues in places like the Tule Lake National Parks; the Tule Lake Committee is trying to prevent the expansion of an airport into the middle of this historic site. Dr. Satsuki Ina and others have talked about the intergenerational trauma that lingers in DNA, passed down from grandparent to parent to child. Dr. Ina's work is especially important for Japanese Americans.
In the Japanese American community, the wartime questionnaire has divided the Nisei war veterans and the resisters, the No-No's, for decades. It's an internecine wound that persists to this day, and it's still kept relatively silent. The Seattle author Mary Matsuda Gruenewald, sister of a 442nd veteran, apologized publicly to my uncle Hiroshi and the no-no's at a Tule Lake pilgrimage in 2006. Since that pilgrimage, she has become friends with my aunt and uncle and cousin. But that's one of the very few instances I know of the healing that needs to take place.
This long half-life of camp history is why we JA's are triggered—and I use that word deliberately--by the idea of a Muslim registry and the possibility of reinstating concentration camps. Not only have we promised our elders and our children that we would never let it happen again. But we also know just how long the trauma from such an experience can last, and will last through generations.
Those who cite incarceration as a "precedent" are not just wishing imprisonment on one or two generations; they are also wishing a lasting legacy of trauma on generations to come.
We endured, and we will endure. But camp history moves within some of us like a tsunami: inexorable, destructive, unstoppable, leaving huge swaths of debris in its wake.