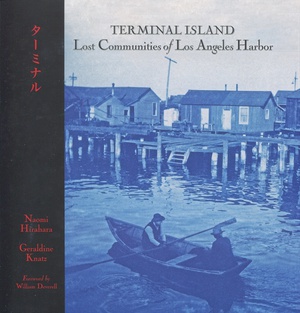 As an oral historian, I have always been addicted to reading obituaries, especially those relating to the World War II Japanese American experience. For example, a recent transfixing obituary for me was that devoted to 97-year-old Kazuko Kuwabara (1918–2016) in the December 7, 2016 issue of the Los Angeles Times.
There were two reasons for my interest in this particular death notice. First, it directly pertained to the book under review here, since Kuwabara was a Kibei-Nisei born in Los Angeles, who after being schooled in Wakayama, Japan, returned to Southern California to live out the pre-WWII years with her Kibei-Nisei husband Masaaki Kuwabara (1913–1993) and their children on Terminal Island, located off the Pacific Coast from the metropolitan area of Long Beach.
Secondly, this obituary touched upon my primary historical research interest, Nikkei resistance to oppression during their community's WWII social disaster. Masaaki Kuwabara was the lead defendant among 26 draft resisters at the Tule Lake Segregation Center who, in the July 1944 United States v. Masaaki Kuwabara case, challenged their incarceration and loss of rights as U.S. citizens and, in so doing, laid the groundwork for the sole WWII-era Japanese American draft resistance case to be dismissed out of court based on a due process violation of the U.S. Constitution.
Although none of the Kuwabara family members figure directly as personalities in Terminal Island, the book's main story, as David Ulin accurately noted in his April 22, 2015 Los Angeles Times review, "has to do with the Japanese fishing village that took root in the wake of the development of 'Fish Harbor' in the 1910s." Given the primarily Nikkei readership of the Nichi Bei Weekly, it is this story that will command my attention in the commentary that follows.
Because of internal evidence in the volume, I suspect that of the two co-authors, Geraldine Knatz and Naomi Hirahara, it was Hirahara who assumed primary responsibility for that portion of the book, chapters 4–7, relating the pre-World War II Japanese American experience on Terminal Island. After all, in addition to being a prize-winning author of popular fictional works, Hirahara is also a former editor of the Los Angeles-based Rafu Shimpo (the largest extant Japanese American daily newspaper) and a celebrated social historian responsible for a succession of Nikkei-themed works. Moreover, having parents raised in Japan, possessing fluency in English and Japanese, and benefitting from an education in international relations, she is ideally suited to understanding and interpreting the history and socio-culture of a transnational Japanese American fishing community like that of Terminal Island, whose two to three thousand inhabitants derived from Japan's southern coastal prefecture of Wakayama (including many hailing from a network of its villages with a fishing tradition).
To her credit, Hirahara steers her absorbing historical narrative of Japanese Terminal Island away from two stereotypical representations, which she tersely summarizes for reader consumption. On the one hand, as characterized by short-term mainland visitors, it was "a ghetto," an ethnic enclave consisting of "lines of nondescript housing with negligible yards and a pungent scent of fish and salt." On the other hand, as depicted from a long-time resident's perspective, it was "a fascinating, fantastic dreamland," a veritable "Enchanted Island."
What Hirahara alternatively does—via a judicious combination of sparkling prose, remarkable photographs, and exacting maps—is to immerse readers within the daily lives of the island's Nikkei villagers. We vicariously experience living in the leased tight quarters of some 330 nearly identical cannery-owned two-bedroom wood-framed houses, with minute yards, crowded together in a five-square block area and divided by fish- and place-named streets; conducting business and socializing on the single commercial artery of Tuna Street. There are men fishing for sardines and albacore on small jig boats and large purse seiners on the open and often dangerous sea, and women, working diligently on demand in the canneries, along with white and Mexican women and Filipino men; celebrating New Year's Day with mochitsuki by pounding rice for rice cakes and participating in a rotating neighborhood party; being a participant and/or spectator in a variety of Japanese and American sports; worshipping in the Shinto, Baptist, and Buddhist faiths; attending (if younger children) the island's grammar school, and (if older) sailing on ferryboats across the channel to attend mainland junior and senior high schools; and interacting, whether as youth or adults, with those of the island's non-Japanese ethnic groups.
After settling readers into the rhythm of "normal" Terminal Island life for two chapters, in her final chapter and epilogue, Hirahara plunges us into the tragic and traumatic vortex of events that followed Japan's December 7, 1941, bombing of the Pearl Harbor naval base in Hawai'i. Accordingly, we now experience the FBI raids into Nikkei homes; the arrest of the community's Issei leadership; the shuttering and padlocking of the Tuna Street stores and cafes; the descending of the armed military onto the island; the imposition of an enforced blackout; the barring of Japanese aliens from going out to sea "under any conditions"; the conversion of the island into an interrogation center; the removal of selected alien men to the Tuna Canyon Detention Center in Los Angeles, and thereafter to internment centers at Missoula, Montana, and Bismarck, North Dakota; the involuntary mass eviction of the entire Japanese American population from the island, and later, their imprisonment into a gulag of government concentration camps, but mostly in three inmate blocks at the Manzanar detention center in eastern California; the U.S. Navy's takeover of much of the island; and the bulldozing of the villagers' houses and grammar school, "as if they had never existed."
Although the pernicious operation of racism brought a close to the history of Terminal Island's Japanese American community, rendering it literally "terminal," it continues to exist palpably in the memories of those families who once regarded it as their hometown. It also functions as an instructive symbolic monument to the high price too often exacted from Americans when their government permits its preoccupation with security to overwhelm its concern for human and civil rights.
Certainly, one former Terminal Island Nikkei, Masaaki Kuwabara, was prompted by both his experience at Terminal Island and Tule Lake when he utilized his courageous draft resistance action in July 1944 to challenge unbridled security, an action which led presiding U.S. District Court Judge Louis Goodman to declare: "It is shocking to the conscience that an American citizen be confined on the ground of disloyalty, and then, while so under duress and restraint, be compelled to serve in the armed forces, or be prosecuted for not yielding to such a compulsion."
TERMINAL ISLAND: LOST COMMUNITIES OF LOS ANGELES HARBOR
By Naomi Hirahara and Geraldine Knatz
(Santa Monica, Calif.: Angel City Press, 2015, 288 pp., $35, paperback)
*This article was originally published by Nichi Bei Weekly on January 1, 2017.