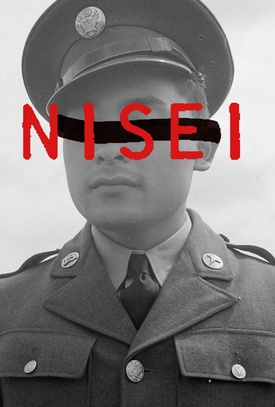 A little over two years ago, at a cafe in Burbank, CA, I sat down with Richard Allen and Taran Gray to talk future projects. I'd worked with them as a 1st AD and associate producer in the past, so when Richard approached me to write a pilot about a Japanese American family in Post-WW2 San Francisco, I was excited. That meeting at the cafe probably lasted 30–40 minutes, and about a month later, I had a first draft of the story of the Takagi family.
The pilot and series follows Kenji Takagi, a veteran of the 442nd Regimental Combat Team, and his family after they're released from Tule Lake. His family are his mother, Miyu, his kid brother, Jushiro, and his grandfather, Atsuto. Entitled "Gaman," the pilot tells the story of their return to San Francisco and their first steps at establishing a new life after having lost so much. On the way, we're introduced to 10 key cast members and a handful of smaller roles that will grow in the series.
With the rising xenophobia and bigotry towards specific subsets of the population and certain groups of people, we felt that now was the time for this story to be told. Recent events like the Muslim Ban, and fears that persecution of minorities will escalate have made the story of Nisei topical. While the series takes place after internment, it's an integral part of what made all of these characters what they are.
Diversity was also a key element in the creation of this show, but our main goal was to create a series that Asian American actors would thrive in. Asian Americans make up such a large portion of the population, but they're disproportionately under-represented on TV and in film. Nisei hopes to change that, with 6 of the 10 principal roles designed for Asian American talent.
We also wanted to do something unique with the TV format and have both serial and procedural elements. In the pilot, Kenji lands a job as a translator at the local police station through his friend Dan. The entire series will balance the familial storylines with the police drama, often intertwining them. In addition to Dan, Kenji will be working with a resentful half-Chinese detective named Mark (a veteran of the Pacific theater), and a fiery no-nonsense woman detective, Michelle.
Another goal of ours was to have women at the forefront of the series. From the beginning, Miyu, the mother, is one of the most robust roles; she's the one keeping the Takagi family together. Michelle will grow to be one of the leads in later episodes, as will Kenji's neighbor, a young Japanese girl named Suzuko (though she goes by "Susie.")
We believe that these characters in this time period could allow for years of compelling and insightful drama, and tell some much deserving stories on a larger scale and to a wider audience.

*On May 27, 2017 at 2 p.m., there will be a staged reading in advance of the pilot's production at the Japanese American National Museum. The reading stars Roy Huang, Tamlyn Tomita, Chad Michael Collins, Grace Su, Stefanie Butler, Ian Lauer, and Chris Kunio. Following the reading, there will be a brief Q&A session with the creators and producers - Richard Allen, Eliot John Hagen, and Koji Steven Sakai. A reception will be held following the reading. RSVP at http://nisei.eventbrite.com