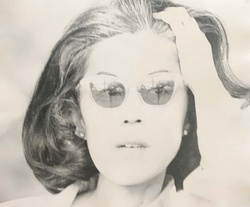 Aiko Herzig-Yoshinaga was the scholar-activist who dedicated herself to researching the wartime removal and confinement of Japanese Americans, and who located the evidence of government injustice that helped lead to the passage of the Civil Liberties Act of 1988 and to the victories in the coram nobis cases in federal court by the wartime defendants in the "Japanese internment" cases. Aiko's life can be considered a marvelous set of paradoxes. Though she spent her active years outside the West Coast, she began and ended her long life in Los Angeles.
After being confined by the US government under Executive Order 9066, she spent her young adult years in New York, raising her children as a single mother and working as a secretary to support them. When she later turned to political activism, she took up historical research as her main arena of activism (an idea empowering for historians!) While Aiko had no formal training or experience as a scholar, she brought the meticulous organizing skills she had developed through office work to the accumulation and classification of documents.
Born in Sacramento into a family of Japanese immigrants, Aiko's arrival was preceded by that of an elder sister, the Japanese-born Ei, and her brother John, and was later followed by that of sister Amy. The family moved shortly after to Los Angeles. In later years, Aiko recalled the dance classes she attended in girlhood, and her dreams of being a star performer. However, while still in her teens, she was sent to Manzanar, where she joined her new husband. While in camp, she gave birth to her first child. Ultimately, she was able to get out of camp and join her family in New York, where her older sister had relocated before the war (Aiko always found ironic the fact that that she, the American-born citizen, had been confined, while Ei, an alien due to her Japanese birth, remained at liberty in New York.)
During the postwar era, Aiko spent time living in Japan with her husband, a Nisei serving the occupation, then returned to New York. During these years she had two more children. As a young wife and mother, she had little opportunity for an education. Instead, she found work as a secretary and office staffer, and also encouraged her daughter to pursue a career in show business (under the name Lani Miyazaki, she performed on Broadway and on TV in the 1960s). Aiko faithfully sent on news of her daughter's acting exploits to the New York Nichibei newspaper.
Aiko turned to political activism in middle age, joining the progressive group Asian Americans for Action (AAA). In the company of fellow progressive Nisei such as Yuri Kochiyama (As an old friend, Aiko always referred to her by her original name "Mary"), Kazu Iijima, and Minn Masuda in organizing protests against discrimination, sending letters and contributing articles to the AAA newsletter. She also became close with Michi Nishiura Weglyn, whose researches into the wartime confinement of Japanese Americans, which were transformed into the book Years of Infamy (1976) inspired Aiko to get to the bottom of the government's policies. Meanwhile, Aiko married John ("Jack") Herzig, a retired military officer. Unlike her previous marriages, this union would prove durable and happy.
Following their marriage, the newlyweds moved to the Washington DC area. There Aiko began her crusade for redress. She began to go to the National Archives every day it was open, spending 50 and 60 hour weeks going through official documents, copying and classifying them. Jack not only offered Aiko driving and logistical support, but partnered with her in studying documents. As an ex-counterintelligence officer, he was able to refute in authoritative fashion false claims by David Lowman and others that the government's MAGIC intercepts provided proof of Japanese American spying.
In 1980 Aiko joined the National Council for Japanese American Redress (NCJAR), supporting a class action suit for reparations. Following the appointment of the U.S. Commission on Wartime Relocation and Internment of Civilians, Aiko was engaged as a researcher. She brought the documents she had already reproduced and organized, and continued her efforts. The masses of documents that she accumulated became the main basis of Personal Justice Denied, the official report of the U.S. Commission on Wartime Relocation and Internment of Civilians, whose recommendations of an official apology and payment to individuals affected by Executive Order 9066 ultimately led to the Civil Liberties Act of 1988. Meanwhile, in partnership with lawyer/scholar Peter Irons, she uncovered the central "smoking gun" documents—notably the original censored version of General John DeWitt's Final Report on Japanese Evacuation from the West Coast—that laid bare the government's fabrication and manipulation of evidence in justifying mass removal of Americans of Japanese ancestry from the West Coast. These finds would prove central in bringing the coram nobis cases of Gordon Hirabayashi and Fred Korematsu, who had been convicted of violating the military orders undergirded by Executive Order 9066.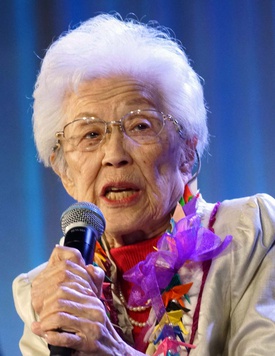 Even after 1988, Aiko continued her activism on behalf of Japanese Americans. Working with the Office of Redress Administration, she advised former inmates about obtaining redress and helped make the case for individuals who had been affected by Executive Order 9066 but had not gone to camp. She supported the commemoration of the wartime draft resisters, notably the activists of the Heart Mountain Fair Play Committee, and the JACL's 1999 apology. She also worked with the group Japanese American Voice, which challenged conservative and JACL-centric presentations of the group's history. JA Voice pushed for public diffusion of the Lim Report, a critical study by attorney Deborah Lim of the JACL's policies during World War II. JA Voice also challenged the creation of the National Japanese American Memorial to Patriotism in Washington DC, both on grounds of the design of the monument and the version of history it presented, all of which she thought distorted. She appeared in the landmark 1999 documentary Rabbit in the Moon, by Emiko Omori and Chizu Omori. She also threw herself into assisting a younger generation of scholars by sending them clippings and documents that she had acquired for her files.
After 25 years in Washington, Aiko and Jack decided to move West in the early 2000s. Sadly, Jack's health began failing, and he died of colon cancer in 2005. Aiko spent her last years helping organize her and Jack's archives, which she offered to UCLA. She was the subject of various articles and tributes, most notably Janice D. Tanaka's 2018 biographical documentary Rebel with a Cause.