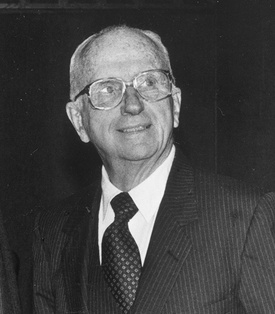 Following their wedding, James and Mari Michener went on an extended honeymoon in Hawaii and Australia. In the period that followed, they moved to Hawaii, where James A. Michener did research for his bestselling 1959 novel Hawaii. However, two years later, the couple unleashed a storm of controversy when The New York Post journalist Joseph Wershba ran an article quoting Michener as saying that the couple had been forced to leave Hawaii due to racism against his Nisei wife: "On the day-to-day operating level at which my wife and I had to live, we met with more racial discrimination in Hawaii than we did in Eastern Pennsylvania." Friends pointed to an incident where, as a result of racial discrimination, they had been unable to buy a house in an exclusive district of Honolulu. Michener later tried to calm the controversy, stating that while he stood by his earlier comments, he also believed that Hawaiian society had made enviable strides toward achieving social integration among its diverse racial and ethnic groups.
In any case, after 1961 the Micheners settled in Bucks County, Pennsylvania, near James A Michener's hometown of Doyleston. Mari Michener continued to accompany her husband on his frequent travels around the world to conduct research for his books. The two spent extended periods in Japan (where Mari obtained a certificate from the Sogetsu school of flower arranging).
In 1982, following an invitation to Michener from Texas governor William Clements to write a novel about the Lone Star state, the couple took a house in Austin, Texas, near the University of Texas. A few years later, after James A. Michener announced his intention to write a novel about Alaska, the couple were invited to take up a residency at Sheldon Jackson College in Sitka. Mari Michener made an exploratory trip to Alaska, and the couple thereafter lived there several years.
During her married years, Mari Michener focused her attention on attending to the day-to-day details of life, so that he could concentrate on his research and writing, and watching over her husband's health (especially after he suffered a heart attack in 1965). She read her husband's completed manuscripts. In 1960 she performed with him in a New Jersey summer stock production of the musical South Pacific (which was adapted from stories in Michener's book Tales of the South Pacific), and also played a small role in the 1978 TV miniseries Centennial, adapted from the Michener novel of the same name on the history of her home state of Colorado.
Mari Sabusawa Michener also supported her husband in his unsuccessful candidacy for Congress on the Democratic ticket in 1962, although she told a journalist frankly that she had opposed his running. "I did everything I could to talk him out of it, because I felt we had enough pressures in our life. I felt that being in politics would add a serious responsibility to an already overcrowded program. I knew how politicians campaign, and I was concerned about Mitch's health. He decided to run, so now I'm in the campaign with him." She attended political rallies and made five political talks on her own, as well as helping with fundraising and handling his campaign correspondence and scheduling.
Throughout her married life, and especially in her later years, Mari Sabusawa Michener explored and often initiated charitable donations, both in her and her husband's names. One of the main fields of their philanthropy was art. During their long life together, the couple assembled a large collection of American and Japanese art (James A. Michener, an admirer of Japanese prints, wrote a pair of books on the subject).
In the 1950s, they gifted a valuable collection of 19th-century Japanese woodblock prints to the Honolulu Academy of Art. The couple donated the Michener Art Collection, made up of some 376 works of 20th-century American art, to the University of Texas. Mari Michener remained active in advising the curator of the collection on further acquisitions.
The center of the Micheners' giving and involvement was the James A. Michener Art Museum, which opened its doors in Doylestown, Pennsylvania in 1988. It featured works by artists from Pennsylvania and around the world. From its early days, Mari Michener was active with the museum. She established the Mari Sabusawa Michener Endowment, which funded all the educational programs at the museum, and provided a Mari Michener Docent Award to the teacher, lecturer, or tour guide who put in the most hours. (According to one source, she would ask the Museum gift store for posters of the collection to hang in her house, because she and her husband had given away the largest part of their holdings!) Her most important gift to the Michener Museum was a $1.5 million legacy she granted in 1994, which provided most of the needed funding for a gallery celebrating local Bucks County artists in all media. The two-story addition, named the Mari Sabusawa Michener Wing, opened in October 1996.
Mari Sabusawa Michener's spirit was also reflected in the decision by the Michener Museum trustees to create a memorial to the famed Nisei woodworker and furniture designer George Nakashima. In 1992, two years after Nakashima's death, the Museum commissioned his daughter Mira Nakashima to create the George Nakashima Memorial Reading Room, a place of respite and contemplation for visitors to the museum that would feature examples of Nakashima's wood furniture. Opened in 1993, the room was immediately hailed as the "jewel" of the Museum.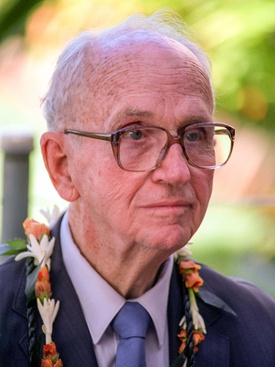 Another area where James and Mari Michener offered massive financial support was higher education. Their joint charitable donations totaled more than $100 million. They included support to the Iowa Writers Workshop and Swarthmore College, plus the University of Texas—the Micheners ultimately donated $67 million to the University, the largest sum that Texas received from any private individuals. In particular, beginning with a gift of $1 million in 1986, the couple provided generous support to establish and support the Texas Writers Center (later the Michener Center for Writers), which provided full financial support for participants. Their donations also led the University to endow the Mari Sabusawa Michener Chair of Creative Writing sometime later.
Beyond her partnership with her husband, Mari Sabusawa Michener made additional gifts in her own name. She served as alumni fundraising chair for Antioch College, her alma mater, and ultimately donated $2 million to the college. A donation to the University of Northern Colorado in Greeley, CO helped foster the creation of the Mari Michener Gallery (located on campus, inside the James A. Michener Library).
In a move that recalled her efforts to recruit African American students at Antioch College during World War II, she created the Mari Sabusawa Scholarship Fund at Eckerd College in St. Petersburg, Florida, where her husband taught creative writing classes in his last years. The Fund (apparently the only one of her gifts that was endowed in her maiden name) was designed to provide scholarships for racial and ethnic minority students over several years.
Meanwhile, to honor John W. Thomas, who had arranged the scholarship at Antioch College by which she had left camp, Michener made a bequest to the American Baptist Churches, USA to establish a scholarship fund to assist American Baptists in attending seminars, conferences, and continuing education programs, and encouraging diversity.
Although Mari Sabusawa Michener retreated from active involvement with Japanese Americans and civil rights after her marriage, she retained connections with the JACL. At the 1957 EDC-MDC convention, she was appointed as a special JACL representative on her tour of Hawaii, Guam, and Singapore, and remained a semiofficial roving JACL goodwill ambassador. Both alone and with her husband, she attended JACL banquets. Sometime before 1983, she endowed the Mari and James Michener Scholarship for freshman college students under JACL auspices.
Mari Sabusawa Michener also found ways to express her feelings about the wartime confinement of Japanese Americans. In 1969, she wrote a review of Bill Hosokawa's historical study Nisei for the Chicago Tribune. In speaking of Executive Order 9066, she stated frankly that on "Easter Sunday 1942 my family and I were sent to a concentration camp." Yet for all that, she sounded an oddly positive note. "A great tragedy could have resulted. Fortunately this is a sensible nation and the Japanese-Americans are a sensible people. Both behaved rather well, and in the end a new relationship was established." She was not always so free from rancor. Speaking of the Michener Art Collection in her last years, she told an interviewer that one reason they had chosen the University of Texas to house it was that, "I was in a detention camp on the West Coast and we had no interest in seeing it go to the West."
Mari Sabusawa Michener died of pancreatic cancer on September 25, 1994, three years before her husband.