Ryan Murphy's recent Netflix miniseries Hollywood uses counterfactual history to tell some real-life stories of Hollywood. Among them is the sad tale of Anna May Wong (played by Michelle Krusiec), the brilliant film actress of the 1930s who faced typecasting due to her Asian ancestry. Relegated to stereotypical "dragon lady" roles, Wong was shut out of more worthy parts, notably the screen adaptation of Pearl S. Buck's Chinese novel The Good Earth, in favor of white actors in yellowface. However, Anna May Wong was not the only Asian American actress in Hollywood films of the prewar era. There were also the silent film star Tsuru Aoki, the Japanese-born actress Toshia Mori, and the Nisei performer Iris Yamaoka.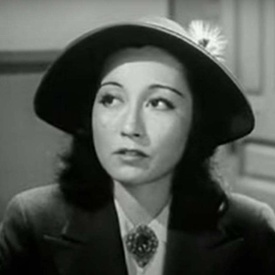 Out of all these early Asian American women performers, one of the most intriguing careers was that of the exotically-named Lotus Long. She played in a series of Chinese and Pacific Islander roles in the years before World War II, then found her screen career all but swept away after Pearl Harbor due to her part-Japanese heritage. After the war, she was the first Nisei performer to return to Hollywood films, but after portraying the figure of Tokyo Rose, she once again disappeared from the screen.
The actress who would be known as Lotus Long was born in Atlantic City, New Jersey on July 18, 1909. Her birth name was Pearl Shibata. Long told many different and sometimes contradictory stories about her origins. For example, she claimed at one point that her French mother and Eurasian father met on the boat taking them from France to the United States, then settled in New York, where her Eurasian father studied engineering at Columbia University and spent vacations in Atlantic City. She also described herself as part-Hawaiian.
In fact, her mother Blanche Leleu (AKA Lelen), was born in Pennsylvania, the daughter of an immigrant from France. Her father Ushirow Shibata was a full-Japanese immigrant who was employed as a store clerk in Atlantic City. Ushirow does not appear to have remained in his daughter's life for long. By the time that the young Pearl was 10 years old, she was living in Los Angeles with her mother and stepfather Frank K. Suyetomi (AKA Suetomi), another Japanese immigrant—she was henceforth also called Pearl Suetomi. In 1927, aged only 17 years old, Pearl married William James Knott, a Canadian-born studio cameraman.
It was during this time that Pearl Shibata Knott began a Hollywood career under the name Lotus Long. Again, sources disagree on precisely when and how. According to one source, Lotus Long started as a dancer with the troupe of modern dance pioneer Ruth St. Denis, and performed "oriental" numbers. Anther source claimed that she signed a contract with Fox and appeared in the 1929 film Joy Street. However, she is not in the cast list for that film (though she was in the cast list of the silent detective thriller The Peacock Fan). According to another source, the teenager got her start working as an extra (perhaps through her stepfather, who worked at one of the studios).
In any event, she was discovered by the filmmaker Robert Flaherty. Flaherty, who was most famous for his 1922 feature-length documentary film Nanook of the North, planned a story about a pearl diver in Tahiti, to be filmed in partnership with the famous German director F.W. Murnau. Flaherty announced that Lotus Long would be starring in the film, and in July 1929 Long travelled to Tahiti for filming.
However, her trip was a bust. Flaherty and Murnau fell out over the project, and Murnau found an Indigenous actress, Anne Chevalier, to be his leading lady. (The final product was the 1931 film Tabu, which is acknowledged to be almost entirely by Murnau). The deposed leading lady left the project and returned home. Upon her reentry in San Francisco in August 1929, she declared her name as "Pearl P. Shibata (Lotus Long)."
In the years that followed, as Hollywood retooled for sound film and the Depression dawned, Lotus Long was absent from the screen. Pearl Knott attended Pasadena Junior College, where she joined the French and German groups. Lotus Long acquired acting experience working with a local drama training group, Neely Dickson's Hollywood Community School of the Theater. She performed in showcase dramatic skits produced by the school in fall 1931 and spring 1932.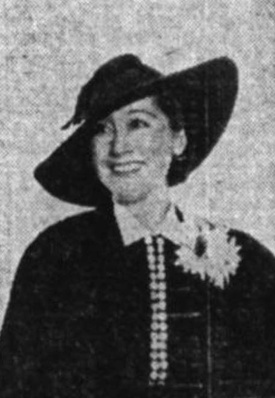 In 1932, the Nisei press reported that "Pearl Suyetomi" had been signed by MGM to a long-term contract as Lotus Long. Studio publicity presented her variously as Eurasian, Chinese, and Pacific islander. Her first important role was in the studio's 1933 film Eskimo, shot in Alaska and directed by W.S. Van Dyke. Long was cast as Iva, an Inuit woman, and played opposite the native Alaskan actor Mala (Ray Wise). The film was sufficiently successful that Long was cast as the female lead of the 1935 Polynesian romance Last of the Pagans, inspired by Herman Melville's romance Typee. Last of the Pagans, written by John Farrow and directed by Richard Thorpe, was filmed onsite in Tahiti. (Both films were unusual for the times in featuring dialogue in indigenous languages—though of questionable authenticity or accuracy). Before leaving for Tahiti, Lotus Long was cast in Mysterious Mr. Wong, for the low-grade Monogram Studios. She played the role of Moonflower, the niece of Mr. Fu Wong (played by horror film star Bela Lugosi in yellowface). She also played a role in Monogram's Sing Sing Nights, produced the same year.
In the next years, Lotus Long played featured parts as a Chinese woman. For example, in the 1937 film China Passage she played Lia Sen, the wife of a warlord. She played in several more of the Mr. Wong series, with horror film star Boris Karloff in yellowface as a Chinese detective. In the 1940 film Phantom of Chinatown, Keye Luke replaced Karloff as Mr. Wong—a rare occasion when an Asian American actor got to play a lead in an Asian role.
Lotus Long was cast as Win Lee, a secretary who provides the detective a valuable clue in his search for the murderer of her boss. In addition to her acting as Lotus Long, the actress was featured in a pair of films under the name Karen Sorrell, notably the film Mysterious Mr. Moto, starring Peter Lorre as a Japanese spy. In her last prewar film, the 1941 comedy-drama For Beauty's Sake, she played Helena Kuo, an attendant in a beauty salon.
Once Pearl Harbor came, Lotus Long disappeared from view. (She had a brief role as the matron of a Chinese orphanage in the Republic Pictures film Flying Tigers, which had been made in 1941 but was not released until early the following year). Although she put it out that she had decided to retire from the screen after her marriage to Jimmy Knott, in fact she had already been married for 14 years by the time that war came. She may have been unemployable due to her Japanese ancestry, or felt the need to lay low.
James Knott continued to work as a studio cameraman during the war years, and his wife presumably lived with him in Los Angeles—there is no evidence that she left the exclusion zone. Yet Pearl Knott somehow escaped being rounded up by the US government following Executive Order 9066. Whether this was because of her mixed ancestry, uncertain ethnicity (her 1940 census return listed her as "white") or her marriage to a white American is unknown.
In fall 1945, Lotus Long was selected by Paramount Pictures producers William Pine and William Thomas to play the title role in the Paramount Pictures film Tokyo Rose. (I will have more to say on this film generally in a separate DN column). It was an unusual return to the screen. Not only was Lotus Long the first ethnic Japanese actor to play in a Hollywood film since Pearl Harbor, but the choice of her for the role capped an extended casting search by the producers.
Studio publicists stated that the actress had come to the studio to visit her husband, and the producers had realized upon meeting her that she was the ideal candidate to play the part. For Long, it was her first time portraying a Japanese, and a villain. What caused her to accept the role? She told an interviewer, "I got bored keeping house, and…it sounded like a good thing." She added that despite the evil reputation attached to Tokyo Rose as a turncoat, she had not felt anything about portraying her—she considered it just another role. Indeed, she told another interviewer, "I never thought of the part as a bad part until everyone asked me did I mind playing it."
Nevertheless, Long almost immediately was deluged by a barrage of insulting letters from families and girlfriends of servicemen, denouncing her as Tokyo Rose. Newspapers reported that children in Long's neighborhood followed her down the street and shouted to passersby that she was Tokyo Rose. Lotus Long sighed, "And the picture hasn't even been released yet...what will happen when they show my face in every theatre over the country?"
In the end, despite being the title character, and having her voice heard in stretches throughout the film, Lotus Long appeared only briefly as Tokyo Rose, in the film's final reel. While critics praised her for doing justice to the role, they proclaimed that her screen time was too short.
Tokyo Rose was a box office success, but in its wake Lotus Long faced continuing racial exclusion. In her next film, Rose of the Yukon (1949) she had a small role as an unnamed "Eskimo girl"—in a sense returning to her initial casting in Eskimo. While Variety had a good word to say about her performance, which it said "made an impression", the Chicago Tribune summed up the critical consensus on the film itself: "At least this second-rate film is consistent: It's consistently bad from beginning to end." It would be Long's final screen appearance.
After retiring from acting, Lotus Long undertook a new project: together with her husband James Knott, she coauthored a semi-documentary film on Tahiti, which the couple then coproduced with Cornelius Crane, philanthropist heir to the Crane plumbing fortune. Made with the cooperation of French Colonial Medical Service and UCLA's Pacific Tropic Diseases Research Project, the film portrayed the life and music of Tahiti and centered on the work of local doctors fighting filariasis, a mosquito-borne disease that caused elephantiasis if left unchecked.
The project offered Long the opportunity to return to Tahiti almost 25 years after her initial trip, and to use her French fluency to speak with the people there. She spent 20 months in Tahiti working on the project. She hoped to present a more authentic image of the islands and their culture than she had experienced when working for Flaherty and Murnau. The Knotts used nonprofessional actors whom they found in Tahiti and recruited for the film, and depicted them in scenes of fishing, singing, guitar playing, and sailing in canoes—apart from a few white doctors who portrayed themselves, the film featured an all-Tahitian cast.
The film, originally entitled Raau Tahiti ("Tahitian Medicine") was eventually released in 1956 under the title The Tahitian. Reviewer Edwin Schallert wrote approvingly in the Los Angeles Times of the film's "ideal amateurness" and lauded the "interest and suspense that is generated through means so simple in the scenic picture. It has infinite pictorial charm as a factor in its appeal." Variety was less impressed by the film's amateur quality, and deplored the lack of skill of the indigenous actors.
After The Tahitian, Lotus Pearl Knott ceased working in Hollywood, and media coverage of her dried up. In later years she lived in Orange County, CA, where she died on Sept 14 1990, a year after her husband.