One remarkable clan of artists is that of the Inukai-Goodenow family. It was formed by Kyōhei Inukai, a Japanese immigrant who became a popular society portrait painter (and fencing enthusiast) in 1920s New York, and his first wife Lucene Goodenow, a writer, painter and sculptor. Their three sons, who were raised under their mother's family name, would take up careers as artists and designers in midcentury America.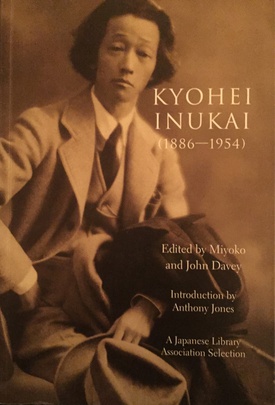 Much of what sketchy information is available about Kyōhei Inukai comes from his unfinished English-language memoir "Confessions of a Heathen", which was rediscovered by collector Miyoko Davey after his death and eventually published in the 2014 volume Kyohei Inukai. Inukai was born in Okayama, Japan in 1886 and came to the United States at age 14, accompanying a cousin to Hawaii. Three years later, he moved to San Francisco in order to attend art school at the Mark Hopkins Art Institute. After the Institute, like much of San Francisco, was levelled by the 1906 earthquake (which Inukai witnessed) he moved to Chicago and enrolled at the Art Institute of Chicago to study under John H. Vanderpoel.
During his studies at the Art Institute, Inukai met and fell in love with a fellow student, Lucene Goodenow. The two announced their engagement in December 1908. Because of its interracial nature of their union, it was heavily reported in the American press—the prospective groom's name was variously rendered as Kicher, Kioher and Kiohel Inukai, and even as Kiokel Lunukai, and it was widely reported that he was the heir to an ancient Japanese title who could trace his lineage back 1000 years. (According to an article in the Washington Post, Goodenow's parents objected to their daughter's engagement, until they learned that Inukai was of noble ancestry and was a convert to Christianity!).
While Inukai declined to be interviewed by the press regarding the engagement, Lucene Goodenow acknowledged it and added that she preferred to put off marrying her fiancé so that he could complete his art studies. Rumors that a bill would be introduced in the Illinois state legislature in early 1909 to ban white-Asian intermarriage did not faze Lucene Goodenow, who declared publicly that if such a bill passed, she would simply travel to another state to wed.
In the end, the couple were married in January 1910 in the house of Goodenow's parents in her hometown of Kalamazoo, Michigan. The nuptials attracted renewed press attention and controversy. "Two hundred and fifty invitations were issued to the wedding," read one story, "but Kalamazoo society was conspicuous by its absence." Other accounts focused on a crowd that gathered around the Goodenow house and whom the police were eventually called upon to disperse, though reports differed on whether they were a hostile mob throwing snowballs or merely curious gawkers.
The anti-Japanese Los Angeles Times reported (with considerable invention) that the couple had gone into seclusion upon returning to Chicago in order to avoid racial hostility, and had barricaded themselves against even their friends. The new Mrs. Inukai consented to make a public statement to a reporter: "Ours was a love match. I admired Inukai's character, his ambitions. I saw more in him than in any American admirer. I am sure my Chicago friends will welcome us just as they did me when I was single." Within three years, the couple had three sons: Julian Goodenow, born in December 1910; Girard, born in 1912; and Earle, the youngest, born in 1913.
Given such a lengthy, well-publicized courtship, followed by the rapid appearance of three sons, it was perhaps ironic the Inukais split up within such a short period. In early 1915, Kyohei Inukai moved to New York, and ultimately settled in Greenwich Village. While living in New York, he met and married his second wife, Althea Willa Kirk (AKA Olivia Kirkland). Althea gave birth to Inukai's fourth child, Kyohei Inukai, Jr. , born March 24 1918. (Ultimately Inukai and Althea separated and Kyohei Inukai Jr. went to France, where he enrolled as a student at the École Pratique des Hautes Études in 1935-36, before dying of tuberculosis shortly afterwards.)
If Kyohei Inukai's personal life was chaotic, his professional life was a more ordered and successful procession. By 1909, at 23 years of age, he was reported to be heading the art department of a Chicago engraving firm. Whether or not that was the case, he certainly produced artwork for several stories in The Red Book magazine in the years after 1910, including the story "Tokiwa: A Tale of Old Japan" by Onoto Watanna, which appeared in the May 1911 issue.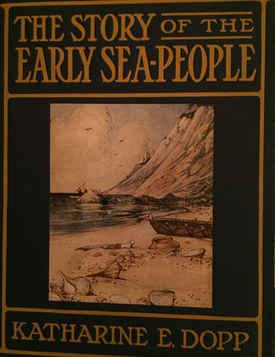 Inukai continued to do freelance illustration of magazine fiction, such as Andrew Soutar's "The Step on the Road," in July 1917 Pictorial Review, and Hanano Inagaki Sugimoto's story "The Ivory Skull" for Scribner's Magazine in 1920. His illustrations were also featured in McClure's and Good Housekeeping magazines. During this same period, he provided illustrations for a diverse group of children's books, including Katharine E. Dopp's nonfiction work on prehistoric peoples, The Story of the Early Sea-People (Rand McNally 1912); Oswald Kendall's Captain Protheroe's Fortune (A.C. McClurg, 1913); and Mary Earle Hardy's Little Ta-Wish: Indian Legends from Geyserland (Rand McNally, 1914).
It was after Inukai's move to New York City that his painting career took off. He seems to have exhibited for the first time in the city in 1918, in a show at the McDowell Club featuring a dozen Japanese painters. In 1918-19 he contributed "Reflection," a self-portrait, to the winter exhibition at the National Academy of Design. A critic in American Art News praised the painting as Whistleresque and it was reproduced in Town and Country magazine. The same painting was shown at the Art Istitute of Chicago in 1919, the Carnegie Institute in Pittsburgh in 1920 and the Pennsylvania Academy of Fine Arts in Philadelphia in 1921. (It is now in the collection of the National Museum of Modern Art in Tokyo). In 1921 Inukai joined a group show at Powell Galleries.
In 1922 Inukai held his first solo painting show, at the Arlington Galleries. The New York Times critic singled out his painting "The Green Vase" for praise. Hamilton Easter Field commented in The Brooklyn Eagle that Inukai had mastered Western techniques, yet found something essentially oriental missing. "Good as his work is, I regret that it does not show a stronger Japanese influence. I like some of his slighter landscapes immensely. They are poetic interpretations of our American landscape." In another article, Field compared Inukai and Issei modernist Yasuo Kuniyoshi. "Outwardly [Kuniyoshi] is no more Japanese than Inukai but he has been more influenced more by the great oriental masters. He is not going to sell his birthright."
Throughout the 1920-1930s, Inukai displayed his work in over a dozen shows at the National Academy of Design. For example, in 1924 he presented a self-portrait in fencing costume. At the Spring Exhibition in 1926, he showed another self-portrait, entitled "At Work," which portrays the artist seated before his easel in a softly-lighted studio interior. It won the NAD's Isaac N. Maynard Portrait Prize and was reproduced in the New York Times. An anonymous Times critic nevertheless complained of the work's ordinary color scheme and "crowded assemblage" of studio tools, again in orientalist terms. "An outsider looks for more of the tact in elimination that might be considered the birthright of a Japanese painter, however far he depart from the traditions of his race."
In 1928 Inukai had a solo exhibition at Grand Central Galleries. Edward Alden Jewell, writing in New York Times, praised the artist for his "art of a sensitive and always intelligible calibre." Inukai continued to contribute to the annual exhibitions at Grand Central Gallery throughout the 1930s. In the 1931 exhibition his "Portrait of Miss W" won third prize.
In May 1934 he held a solo exhibition of portraits at the Grand Central Galleries' new Union Club space. Carlyle Burrows, writing in the New York Herald Tribune, spoke approvingly of his portraits, especially those of women. "His characterizations are refined and accomplished for the most part, being painted in smooth neutral colors with an honest realistic intent…Formerly his work carried the air of being a trifle over-refined, wanting the force which raises a charming picture to the level of vitalized portraiture. His latest work supplies this lack with new authority…" The Herald Tribune reproduced his painting "Portrait of Miss H" in its pages.
In the course of these years, Inukai managed to make a place for himself within mainstream artistic circles. Like the Nisei sculptor Isamu Noguchi, he was able to support himself through portrait commissions by society figures. In 1930, he was engaged by the New York Zoological Society to paint a portrait of its president, Madison Grant (who was, ironically, the author of the notorious racist tract The Passing of the Great Race). Thomas J. Watson, founder of IBM, also sat for an Inukai protrait.
The artist's renown extended beyond New York. He was invited to show his "Portrait of Miss H" as part of the American section of the international exhibition at the Carnegie Institute in 1934, and it then was included in the show of American artists that toured Salt Lake City the following year.
In 1935 he painted a portrait of Mrs. Gustav Oberlaender. When he traveled to Reading, PA for the unveiling, he was invited to stay with the Oberlaenders at their house and be honored at a reception. Because of his striking appearance, with his long hair and exotic air, Inukai remained a popular subject for portraits by other artists in addition to his own self-portraits, including works by painters Walter Dean Goldbeck and James Britton and photographer Tom Webb.
Inukai also distinguished himself as a fencer. He was a member of the Washington Square fencers team, who won the United States Senior Championship in 1928. Inukai himself sealed the championship by his victory in the final Fenceoff against Regis Gaillard of the Fencers Club. Sadly, in 1930 he entered the national epee and saber championships at the New York Athletic Club and lost all but one bout.
In mid-1941 Inukai entered "Tardy Spring," a portrait of Mrs. John Penn Brock, in the fall exhibition at Grand Central Galleries. Howard Devree of the New York Times praised the work for its "clever brushwork." The Times article would stand as the last public discussion of Inukai's work in his lifetime.
In December 1941, once the Pacific War broke out, Inukai became at a stroke an enemy alien, whose movements and finances were restricted. More crucially, although he had not returned to Japan since he left in 1900, and had long since adopted American customs, he found himself ostracized by his society contacts due to his Japanese ethnicity. Unlike Yasuo Kuniyoshi and other ethnic Japanese artists in New York, Inukai did not volunteer his services to the American government. Unable to make a living though his painting, in order to fill up his time he began a memoir, in which he poignantly described his feeling of having successively failed as a "son, husband, lover, father, and artist."
While Inukai continued to paint in the postwar years, he was never able to regain his prewar popularity. His only media attention during these years came in 1949, when he was evicted from his Washington Square studio by New York University, who planned to tear down the building and replace it with a new law school, and joined the protect group Save Washington Square.
Kyohei Inukai died in New York on June 1, 1954. He remained obscure for the next half-century. During the 1980s, Inukai was rediscovered by Miyoko Davey, who collected and championed his paintings. As mentioned, she undertook publication of his autobiography, left unfinished at his death. It first appeared in Japan in 2013, in Akiko Iriye Selden's translation. A year later the memoir appeared in English, in cooperation with a show of Inukai's work at Amherst College.