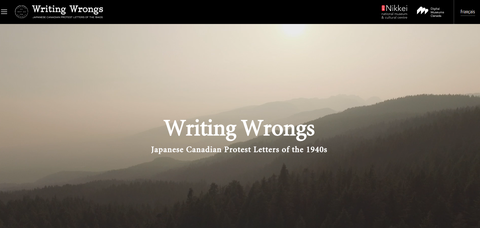 Back in November, I had the opportunity to conduct an email interview with Sherri Kajiwara, the Director and Curator of Nikkei National Museum & Cultural Centre (NNMCC) in Burnaby, Canada, who gave us a behind-the-scenes look at her most recent online exhibit, Writing Wrongs: Japanese Canadian Protest Letters of the 1940s. Available in both English and French, Writing Wrongs invites you to explore aspects of Canadian history that are not always taught in school. From stories of hope to endurance, the online exhibit features four main channels for you to navigate the history of Japanese Canadians through a series of images, videos, and protest letters that work to amplify the voices of Japanese Canadians in their fight against social injustice in the past and in the present.
Before we delve into the details of the exhibit and learn more about NNMCC's initiatives, let's first meet Sherri.


Thank you for taking time out of your busy schedule to answer a few questions. Let's begin!
Would you please tell us a little about yourself? How does your cultural/ethnic identity inform the work you do/pursue at NNMCC?
I was born in Kumamoto, Kyushu and adopted into Canada at the age of 3 by a Nikkei family. It was a private adoption so I was fortunate that my Canadian family encouraged maintaining ties with my birth family, especially my older brother in Nagasaki who I remain close with and who was my motivation to retain my original language—at least conversationally. I've grown up in both worlds but identify as Canadian with Japanese roots.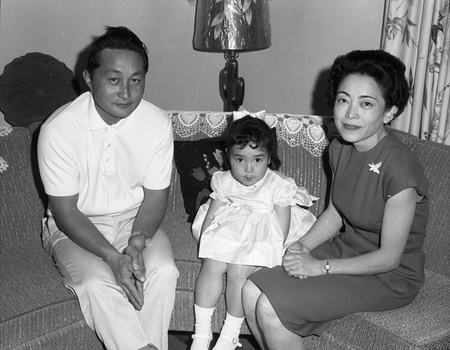 My Japanese Canadian parents promised my paternal birth-grandmother that they would do their best to help me retain both the Japanese language and culture. They did so initially by my mother teaching me hiragana and katakana before grade 1 followed by Japanese Language School, and by enrolling me in classic Japanese dance (nihon buyō) which I studied and performed from the age of 4 until my early twenties. Ironically, in my first interview at Nikkei Centre, one of the elder directors on the hiring team remembered seeing me on stage in my youth!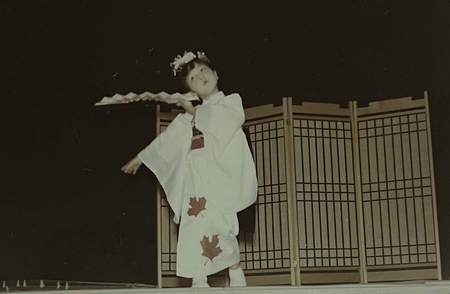 Please tell us your story about becoming the Director and Curator of Nikkei National Museum & Cultural Centre?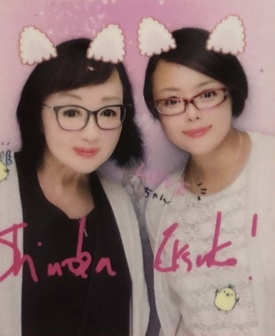 My career, before joining the NNMCC, was first in hospitality and then in the contemporary art world which I originally landed in as a Japanese translator for a Canadian gallery participating in an art fair in Tokyo. That initial contract morphed into a full-time position as a gallerina, then a gallery assistant manager, and then gallery director with that same gallery. It gave me an incredible education in contemporary art sales, marketing, catalogue production/publication, and curating. I was fortunate to travel extensively and was mostly working with artists in the US and Europe.
I was far removed from the Nikkei community except through odori and my family, and I made frequent visits to my brother in Japan when I was travelling back and forth from Asian art fairs for a couple of years. I was with that original gallery for 12 years but was then head-hunted to start up a new contemporary art gallery in Vancouver. That venture only lasted a year before the investors moved their operations out of Canada, which projected me out on my own.
Luckily the timing was perfect to team up with the architect of my original gallery who had been running his own contemporary gallery in Vancouver. We launched the Bjornson Kajiwara Gallery to showcase emerging Canadian talent and had the gallery from 2004 – 2009 when a huge recession in Canada closed us down. It was time for another transition.
I next started an online arts communication company called Vantage Art Projects (2009-2014), but then was sent a job referral for a temporary contract with the NNMCC to cover a maternity leave for the Executive Director. I was hired as the Acting Executive Director for 13 months in 2010/2011. During that time, I helped the NNMCC commemorate their 10th anniversary and navigate the Canadian response to the Tohoku earthquake/tsunami. It was also a crash course in Nikkei history and heritage and I found myself immersed in a dedicated community that I knew little about before.
Beth Carter, then museum Director|Curator, invited me back in 2012 as a guest curator for a 70th anniversary of internment exhibit and I rejoined the team in 2014 as a museum assistant. In-between those contracts I was again briefly the Acting Executive Director in 2013. When Beth moved on to the Bill Reid Gallery, I successfully competed for and gained the role of Director|Curator of the Nikkei National Museum in 2015 which continues to be my role today.

Now on to Writing Wrongs, how did this project evolve from inspiration to the completed work?
Our online exhibit Writing Wrongs grew out of our partnership with the 7-year academic research and public history project Landscapes of Injustice (LOI) that investigated the mass dispossession of Japanese Canadians between 1942-1952. During the research phase of LOI, project lead Dr. Jordan Stanger-Ross was particularly moved by a specific file of letters of protest from the Japanese Canadian community and asked me if they might be somehow re-interpreted in an exhibit. This was a request outside of a full-scale traveling exhibit that I was already committed to curating with LOI during the knowledge mobilization phase. The Broken Promises exhibit, in two versions, is currently traveling across Canada.

What were some of the challenges? What surprised you during your involvement in the project?
To explain the entire development process would take up more space than we have for this interview but lessons learned included managing diverse voices, creative content providers, and sometimes disparate stakeholders while keeping the project on track and answering to Visual Museum of Canada (VMC), which recently changed to Digital Museums Canada (DMC) over the 4 years it took to complete this project. The biggest surprise was, unlike most grants where once you are successful you are awarded the funds, free to create the end product, and at the end you write a final report, VMC/DMC funds are managed at every step from development to production, through language translation (Canada requires everything federally funded to be in both English and French), website accessibility, UX/UI issues, and final output in five stages. Funds are only released after a completed phase is approved. So essentially you are creating first and then reimbursed after the funder signs off. Sometimes revisions were required which extended the scheduled time needed. There were seed funds released immediately to start the process, but managing limited resources throughout the four years was a major challenge.
Also, originally the project was supposed to complete in two years, but due to unforeseen obstacles and then the pandemic, our timeline was extended. One of the most rewarding components came during exhibit development when we contacted all of the descendants that we could locate of the original letter writers. We had to narrow that list down for the videos, but connecting with present day generations who had no idea that their ancestors wrote these letters, was incredible. Now that the exhibit is live, it will be available for the next decade at https://writingwrongs-parolesperdues.ca/.