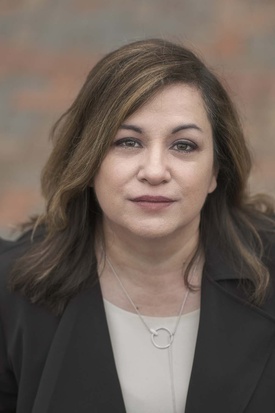 Although Nikkei writer Alma Katsu got a relatively late start on her writing career, it doesn't appear she is going to stop anytime soon. And that's good news for her readers. In the 12 years since she was first published at the age of 50, Katsu has etched out an award-winning literary career filled with bestsellers, critical acclaim and praise from some legendary peers along the way.
With horror legend Stephen King singing Katsu's praises about her previous novel The Hunger still resonating, her eighth title The Fervor, a historical horror story set largely in a World War II incarceration camp will hit bookstore shelves on April 26. In the weeks prior, the book is already making myriad must-read lists in publications such as the New York Times, CNN and the Washington Post.
It has been an unexpected, but welcome journey for the writer who will speak in depth about The Fervor with this reporter via a free Zoom webinar on April 27.
"I'm doing something I never expected to do when I was younger," she said in an interview with Discover Nikkei.
Growing up in Concord, Massachusetts, a place rich in American historical significance that would eventually influence her writing life, Katsu enrolled at nearby Brandeis University. Here, while studying literature, she was selected to be in small-sized classes to study under writer John Irving. Irving wrote the critically acclaimed books, The Cider House Rules, A Prayer for Owen Meany, Hotel New Hampshire, and The World According to Garp, the last of which earned him an Academy Award for penning the adapted screenplay.
"I loved the way he wrote, the way he talked," Katsu said. "I came from a blue-collar environment, and he was this preppie from another planet. He was so different and fascinating from anyone I'd ever met. I was starstruck while watching him teach, I think I just stared at him and listened without saying anything in class."
Yet despite this experience and a degree in literature, the desire to write a novel didn't take right away.
"I just graduated and was working as a stringer (freelance reporter) for a newspaper and realized I didn't really plan (my career path) out very well," she said. "I knew I wasn't going to be a writer. To be a young novelist, you must work another job while writing, which doesn't leave any room to live life. I wasn't ready to do that, and to be honest, I thought I was too young to write."
Instead, Katsu found a path to a different kind of professional success. For three decades, she worked as a senior analyst for the U.S. government and the RAND Corporation, advising policymakers and the military on issues of national security, including the technology sector. While she still advises in this field, a new advocation was about to appear on the horizon.
"I had this long and crazy wonderful career that gave me a different perspective on things," she said. "Then I got really sick in my 40's, something I won't bore you with. But that's when I started thinking about writing."
She was ready to take a crack at a novel.
"I finally had all this perspective gained from my experiences. It's really a cliché that you need to live life before writing, but it's true. When I started writing again, being older helped me put the pieces together faster, to write a story."
And put stories together she did. Starting in 2011, Katsu released The Taker Trilogy horror books. Later, along with short story collections, Katsu wrote two standalone historical fiction horror novels, The Hunger, a 2018 story based on the ill-fated Donner Party and 2020's The Deep (which centers around the Titanic and its ill-fated sister ship Brittanic) as well as the 2021 spy thriller Red Widow.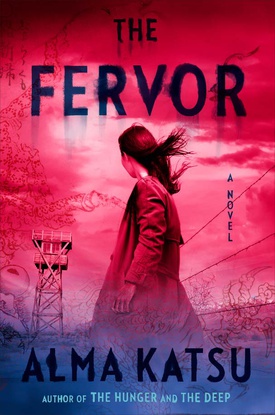 And now, she's coming out with The Fervor. The horror story set largely inside the Minidoka (Idaho) Incarceration Camp is a taut thriller occurring amidst the very real tragedy that over 120,000 Japanese-Americans and Japanese living in captivity in the U.S. experienced around the country during World War II.
It was a book that was deeply personal for Katsu to write. While the family of her husband Bruce, a well-known musician in the Washington D.C. area, were sentenced to incarceration camps at Topaz and a few other locations, her own mother experienced a great deal amount of prejudice in this country after marrying an American and moving to the U.S. from Japan shortly after World War II.
"Her negative experiences really colored her into being afraid in this country for the rest of her life," Katsu said. "That kind of thing stuck with me subconsciously. Her experience became a part of me."
She acknowledged that this is one component of a larger story in her book that she hopes will resonate with readers.
"I felt like there was a very complex story that needed to be told. Part of me being an intelligence analyst is that I can be a little bit of a didactic. I want to teach a lesson while entertaining, even though strictly entertainment can also be a wonderful thing."
* * * * *
Alma Katsu will discuss The Fervor with Michael Takeuchi via Zoom on April 27, 2022 at 6 p.m. (Pacific). For more information on the free event, please click here.
To access the event via Zoom, click here.
To watch this on YouTube live, or recorded, click here.