I've worked on countless projects during my 27 years working at the Japanese American National Museum (JANM), but my favorite is Discover Nikkei. My involvement began in 2005, not long after its launch. Over the past 17 years, my role on the project has expanded and shifted over time. I started out as the site's first web editor, then later was promoted to project manager. My current role is focused on strategic content and technical development for the site.
Working with project manager Yoko Nishimura, our small team of staff, and our growing cadre of dedicated volunteers, I get to have fun brainstorming ideas for Discover Nikkei virtual programs and new initiatives (i.e. making more work for Yoko and me). I also get the challenging tasks of managing our team of web engineers, primarily consisting of volunteers based in Japan.
Through our project, I have not only learned about the experiences of Nikkei (Japanese emigrants and their descendants) all around the world but have met diverse individuals from the United States, Argentina, Australia, Brazil, Canada, Chile, Mexico, Peru, Japan, and so many other places.
Discover Nikkei brings these individuals, organizations, communities, and stories together in one place. It fascinates me to see how local customs, resources, and histories create unique adaptations to Japanese culture, traditions, food, and language. It is thrilling to see how Nikkei in different parts of the world can be so different and yet so similar. It is also fascinating to see that yearning to connect with our ancestors and broaden our sense of cultural identity.
The work we do on Discover Nikkei brings me immense satisfaction and pride. Yoko and I have invested so much of ourselves into this project. With the help of our small team, partnerships, and global network, we have created something of real value and meaning. It is a lot of work, but it has definitely been a labor of love for us.
And yet, we've always known that there is the potential for so much more!
We're so excited that Discover Nikkei recently received new major funding from The Nippon Foundation to improve and further expand the website. This funding will give us the opportunity to take the project to the next level. The expansion project will include a major redesign of the site, as well as improving usability and access to content, increased translations of content, additional ways to participate, and new features that will facilitate user to user connections and communication. The goal is to make the website a platform for connecting, empowering, and providing access to the global network of Discover Nikkei.
We are finally going to see so many of the ideas we have thought of for years come to fruition! And, yes, it will be a LOT more work, but that potential for what Discover Nikkei can become fuels our long hours and additional workload.
We are working with Urban Insight, a Los Angeles-based digital agency, on a discovery and design phase for the expansion. I previously worked with them on a major redesign of JANM's website, and have continued to work with their team to maintain and add new features. They have been wonderful collaborative partners, and we're excited to work with them on Discover Nikkei now. They are guiding us through an examination of our current site and an evaluation of new and expanded features we would like to add. As we progress, they will be preparing our new site design, which we will hand off to our Discover Nikkei web engineering team to implement over the next few years.
But before we move forward with finalizing our plans, we need help from our global Nikkei community!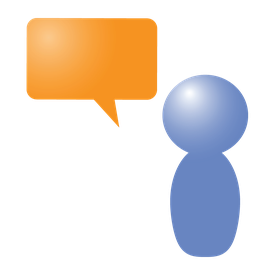 As part of the planning process, we have developed a survey to gather feedback from current and potential community members. We would love to hear your thoughts on how we can make this project stronger.
What new features would you like to see?

What is important to you?

What can we build to make Discover Nikkei a space for people around the world to not only learn about Nikkei experiences, but to also gather together to connect on an ongoing basis?
Please fill out our survey at the link below. It is available until midnight on June 4, 2022 Pacific Time.
Your responses will help us determine what features and enhancements to include and prioritize as we move forward. The survey is available in English, Spanish, Portuguese, and Japanese.
We are also planning on adding new features to make Discover Nikkei more useful for Nikkei organizations. We hope they will benefit from participating in our project by presenting easy-to-use tools to reach Nikkei audiences both local and global.
So, we are also seeking input from Nikkei organizations or any institution/group that has a significant Nikkei membership or focus. If you are part of one or know of one (or more!) that you think would benefit from Discover Nikkei's network, please email editor@DiscoverNikkei.org with the contact information and we will send the link to the survey for organizations.
Ultimately, my dream is that Discover Nikkei will be a space for Nikkei around the world to interact with and learn from each other. It will encourage and foster a deeper appreciation for cultural identity and traditions—whether you are Nikkei or not. It will play an active role in strengthening Nikkei communities on both local and international scales. I never had children, so Discover Nikkei is like a child that I have helped to grow and flourish. It is my hope that it is a lasting legacy that can leave a positive impact in the world.
Help Discover Nikkei reach its potential. We hope to hear from you soon!