The clothing world is full of western brands making Japanese-inspired clothes and Japanese brands making American clothes, but very few brands seamlessly sew East and West together in a tangible and authentic way. Enter: AKASHI-KAMA.
AKASHI-KAMA is a Japanese-American brand and the brainchild of Alec Nakashima. Founded in 2018, AKASHI-KAMA aims to create high-quality garments that blend traditional Japanese patterns, fabrics, and silhouettes with modern, minimal streetwear style.
Having recently partnered with AKASHI-KAMA for our Heddels+ program, we're taking a moment to take a closer look at the brand, its influences, and of course, its products.


The AKASHI-KAMA Story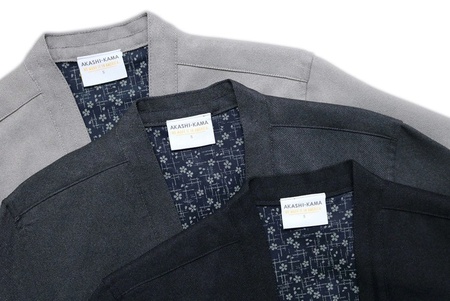 Fourth/fifth-generation Japanese-American Alec Nakashima traveled to Japan in 2018 as part of the Kakehashi Project — an initiative sponsored by the Japanese Ministry of Foreign Affairs that assists young Asian Americans to travel to Japan and gain a greater understanding of Japanese culture and history. Like most people who visit Japan, Nakashima was captivated by the country's beauty, both in its natural world and its design culture.
Nakashima was a director of a Silicon Valley company at the time, but a lightbulb moment during a tour of Mount Bandai led him to found Akashi-Kama shortly after his return from Japan. Speaking to Discover Nikkei, Nakashima explains his inspiration:
"This was all birthed from an idea I had on my incredible Kakehashi experience. After I got home, I kept looking for something that blended the beauty of the Japanese aesthetic with an American influence, a product uniquely paralleling my Japanese and American heritage."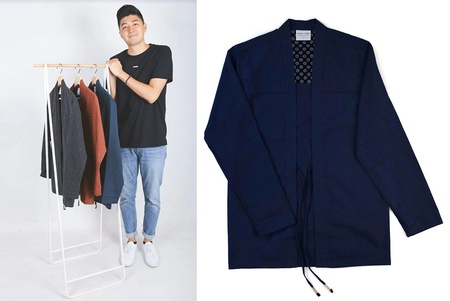 Upon his return to the states, Nakashima spent over a year sketching out designs, sourcing materials, seeking out manufacturers, and developing a concept that would reflect his dual heritage. The first AKASHI-KAMA collection launched in 2019, selling through most of its premier collection headed by the brand's hero-piece, the Noragi Jacket (pictured above).


Inspired and Designed by Asian Americans. Created for Everyone.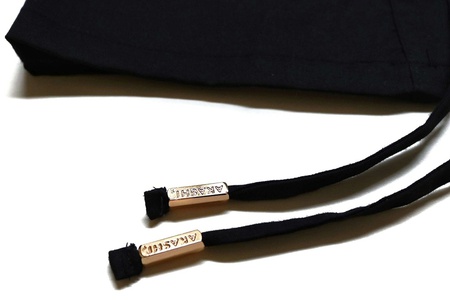 AKASHI-KAMA aims to pay homage to its Japanese-American heritage by taking design cues from both of these nations and their sartorial cultures. Traditional Japanese fabrics and patterns blended with minimalist, streetwear design, lead to a considered collection of clean, contemporary garments that balance these distinct cultures with aplomb.
When it comes to clean, minimalist garments, top-quality fabrics and construction are key to creating a stand-out product. AKASHI-KAMA understands this mantra and it's clear to see. Almost every fabric in the collection is sourced from Kyoto or Osaka, and sewn by partner workshops in the USA and China in limited runs to reduce over-production. AKASHI-KAMA selects its manufacturers extremely carefully, assessing both their ability to create high-quality garments and their ethical/environmental credentials.


Key AKASHI-KAMA Products: Noragi Jacket – Deep Indigo & Technical Grey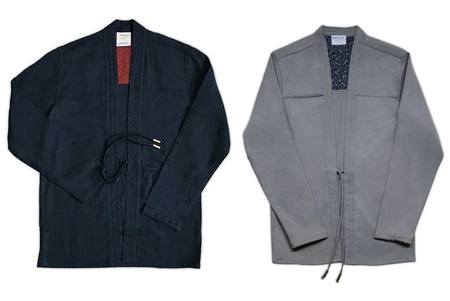 A mainstay since the conception of AKASHI-KAMA, the
brand's Noragi Jacket
is a unique take on an iconic and traditional Japanese garment. Made in the USA, this Noragi Jacket perfectly encapsulates AKASHI-KAMA's philosophy in that it draws inspiration from both American and Japanese cultures, in a way that can only be achieved authentically from an Asian-American perspective.
Instead of the wide sleeves of a traditional Noragi, the AKASHI-KAMA Noragi Jacket has tapered sleeves akin to a Western blazer or sport coat, leading to a more contemporary silhouette that will slot right into the modern wardrobe. The collar heigh has been slightly shortened for sleekness, and the custom stamped gold aglets add some weight to the Noragi ties so that they're designed to hang, rather than the traditional Japanese style where they're always supposed to be tied. Each Noragi Jacket is finished with a contrasting, inner yoke with a traditional pattern and a branded neck label.
The deep indigo rendition of the AKASHI-KAMA Noragi is made up in a Japanese deep indigo-dyed cotton double gauze. This lightweight fabric is perfect for warmer weather but still holds enough weight to drape well and hold the rich, deep indigo color. The Technical Grey edition is on a completely different end of the fabric scale, made with heavier, Japanese technical twill that has the feel of brushed wool. AKASHI- KAMA made sure that this sturdier fabric has a little bit of stretch built-in, allowing the piece to be worn comfortably as a layer.

Arrow Sweaters – Cardigan and Crewneck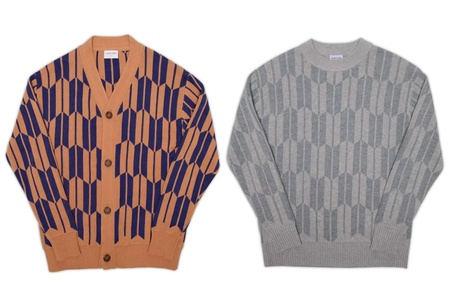 Another top pick from AKASHI-KAMA roster is these Arrow sweaters. Constructed from a 100% cotton thick, 7-gauge knit, they reference the heft and chunk of vintage American knit whilst flaunting a jacquard woven Japanese Yagasuri(矢絣) arrow pattern. This lesser-known Japanese pattern is traditionally worn at weddings as a symbol of good luck and at graduations to represent determination.
Available in both a classic crewneck and cardigan silhouettes, the Arrow sweater is a great way to add a pop of pattern and texture to any outfit. The crewneck comes in a nice neutral grey and white colorway, with the cardigan being the bolder of the two pieces with its caramel/navy colorway. Both pieces are made in Guangdong, China, in a factory specially procured by AKASHI-KAMA.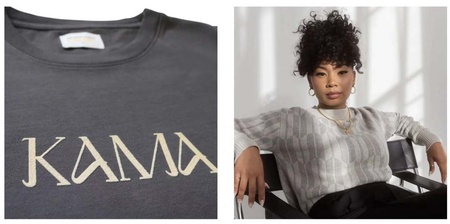 For more on the brand and their collection, head over to their site.
*
This article was originally published in Heddels on April 14, 2022.