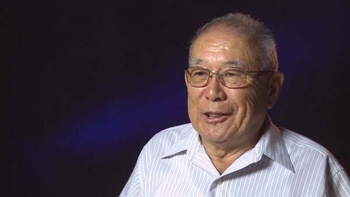 I stopped writing the series "Quiet Warriors" unexpectedly.
"Mikiko, you have a bad reputation," Tosh Okamoto said when I called him for his turn.
He had originally brought the list of surviving Nisei veterans to interview to the NAP office.
"I'm not ready…" he had replied.
"What do you have to be ready for? You can just tell me what you saw or how you feel about it now," I assured him.
"No, no. You know, people die after you interview them. I'm not ready yet…"
It was true. Four of the vets I had interviewed had passed away by …