On July 15, 2022, the Japanese American Bar Association (JABA) hosted its 45th Annual Installation & Awards Gala at the Westin Bonaventure Hotel. As the JABA intern, I had the privilege of attending the gala and meeting trailblazers from the Japanese American legal community.
For over 40 years, JABA has continued to provide a "special forum for members of the legal profession with interests and ties to the Japanese American community to discuss issues, network, and serve the community."1 JABA continues to be at the forefront of advocacy, becoming the first bar association in California to endorse the California Task Force to Study and Develop Reparation Proposals for African Americans and their Interim Report.2
Each year at their annual gala, JABA honors several members of the Japanese American community for their impactful work for our community. This year, JABA honored Don Tamaki, the Keynote speaker, with the President's Justice & Equality Award, Jon Osaki with the Visionary Impact Award for his feature documentary, Alternative Facts: The Lies of Executive Order 9066, and David Ono with the Community Leader Award for his continuous advocacy and devout journalism.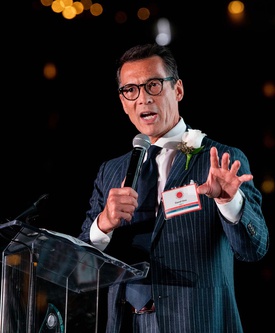 David Ono is the anchor for ABC7 Eyewitness News, who travels globally to broadcast breaking news from the disaster site—from tsunamis to terrorist attacks, Ono continues to be at the front lines reporting to us the truth. In his acceptance speech, Ono comments how growing up as a hapa (half Japanese, half white) from Texas gave him a sense of ignorance that he now uses as a "foundation for where [he] sees the rest of this country coming from."3 Ono's ignorant past helps him deliver news in a way that reaches all audiences, no matter their political background. He believes that if he could change his perspective by educating himself and consistently searching for the truth, our country's ignorance towards minority history, representation, and treatment is also "fixable. But," he pauses, "it's going to take all of us to fight it."4 In his speech, Ono called for interracial coalition and solidarity, vowing to uphold his position as a community leader by reporting stories "the way they should be told."5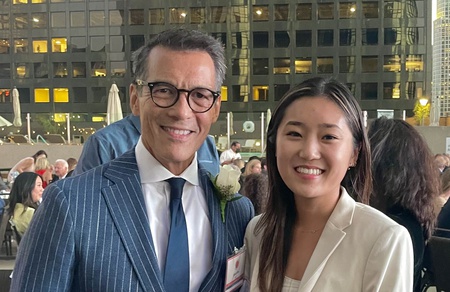 During breaks between the gala program, I had the opportunity to meet with distinguished members of JABA. Gill Nishimura and the Honorable Ernie Hiroshige are both founding members of JABA and continue to attend the gala each year to show their support.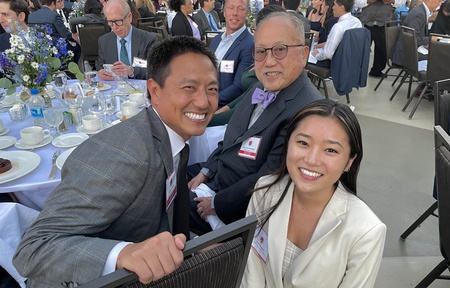 Staci Tomita, the current JABA President, recalls her first gala. "It was very overwhelming," she laughs, "I had never really gone to [bar organization galas] before…I remember thinking, Woah, there are a lot of Asian American attorneys, because I never really came across a lot of Asian American attorneys at my work."6
Tomita's first gala became a turning point in her JABA career, as she became more involved after being exposed to important issues addressed at the gala. Now, as the President, Tomita can appreciate the gala from a different perspective. After the gala, Tomita received numerous emails thanking her for creating the space to reconnect with others and be educated on current issues. "I can see how meaningful and impactful it is," she smiles.7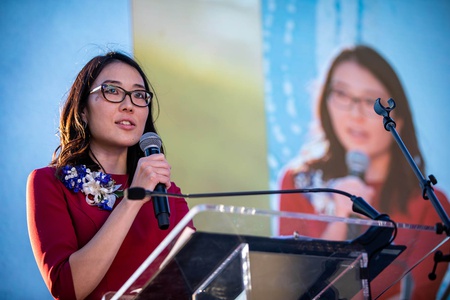 To Judge Akemi Arakaki, who swore in the 2022-2023 board of governors this year, attending the annual gala is a way to reconnect with the community. Each year she is pleasantly surprised "to see mentors that [she] hadn't seen for years and years…[and seeing] the 'giants' of our community that we stand on the shoulders of."8
As a person who deeply values past experiences, Judge Arakaki believes it is crucial that "as we move forward and continue to look forward, it's always important to remember where we came from and not forget who we are especially as the JA community… we have a lot of historical knowledge other people may not know."9 She highlights the significance of the JA community's history of incarceration, and how the pain of our community allowed us to empathize with the pain of others—whether that be with the Muslim community post 9/11, or the LGBTQ+ community during times of heightened homophobia. Through the gala, Judge Arakaki reconnects with individuals from her past to effect change in the future.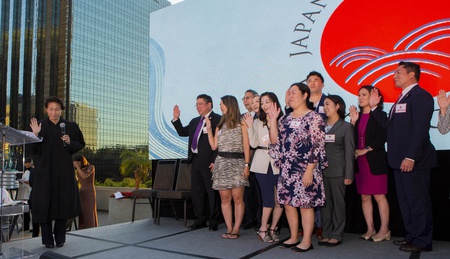 JABA continues to inspire our community and the future generation of lawyers. As an aspiring law student of Japanese American descent, I was in awe of the attendees and JABA as an organization. From Mia Yamamoto, one of the first openly transgender Asian American lawyers, to Yoshio Nakamura, a veteran of the 442nd Regimental Combat Team, many pioneers and heroes of our community attended the gala. I had the honor to speak with Mr. Nakamura briefly and shake his hand—an opportunity I would not have had otherwise.
Because of JABA's tireless efforts to organize and support grassroots movements, the Japanese American community continues to bond stronger. Because of JABA's decades of work in coalition building, other diversity bar associations continue to stand in solidarity with our community. I am honored to be able to intern for an organization with such charisma and leadership. I hope that one day, I will be able to join the JABA and stand on the stage that so many honorees have stood on before. Looking up at the illuminating JABA logo projected on the Westin Bonaventure Hotel, I promised to make an impact in our society and join the group of trailblazers.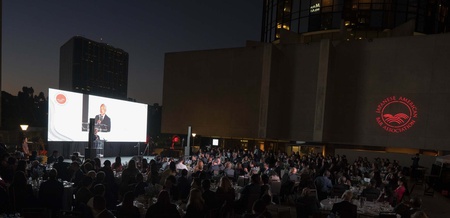 Notes:
1. "About the Japanese American Bar Association," Japanese American Bar Association. Accessed July 19, 2022.
2. "The Japanese American Bar Association Endorses The California Reparations Task Force and Interim Report," Japanese American Bar Association. Accessed July 27, 2022.
3. David Ono acceptance speech for the Community Leader Award at the 45th Annual Installation & Awards Gala. July 15, 2022.
4. David Ono acceptance speech.
5. David Ono acceptance speech.
6. Staci Tomita exclusive interview with Lana Kobayashi. June 26, 2022.
7. Staci Tomita interview.
8. Judge Arakaki exclusive interview with Lana Kobayashi. June 25, 2022.
9. Judge Arakaki interview.
*This is one of the projects completed by The Nikkei Community Internship (NCI) Program intern each summer, which the Japanese American Bar Association and the Japanese American National Museum have co-hosted.