Rashomon film screening
Rubin Museum of Art
150 W. 17 St.
New York, New York, 10011
United States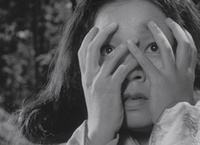 Friday March 1, 2013 @ 9:30 PM
1950, Japan, Akira Kurosawa, 88 min.
Starring Toshirô Mifune, Machiko Kyô and Masayuki Mori
Introduced by neuroscientist John J. Sakon
"Cabaret Cinema": free with a $7 bar minimum
For more information go to: http://www.rmanyc.org/events/load/2106
Some would argue that Kurosawa's first masterpiece is his best; another camp might speculate that the movie works better as a metaphor than as an actual narrative. Who's telling the truth here? Maybe everyone is. Hmm… -Timeout.com

APA_Institute . Last modified Feb 22, 2013 12:23 p.m.
---