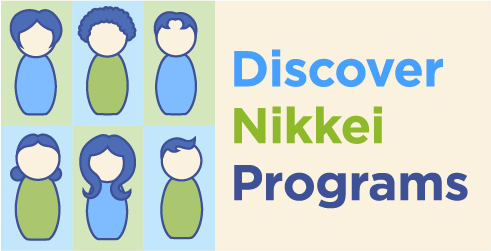 Join Discover Nikkei as we present a variety of new virtual programs and videos to share through our YouTube channel and website.
Check this page to find out about upcoming virtual programs and see videos from past events. Let us know what kinds of programs and guests that you would be interested in seeing.
UPCOMING PROGRAMS
Nima Voices: Episode 11—Sergio Hernández Galindo
Tuesday, February 7, 2023 • 5 p.m. (PST) / 7 p.m. (Mexico City)
[Language: Spanish]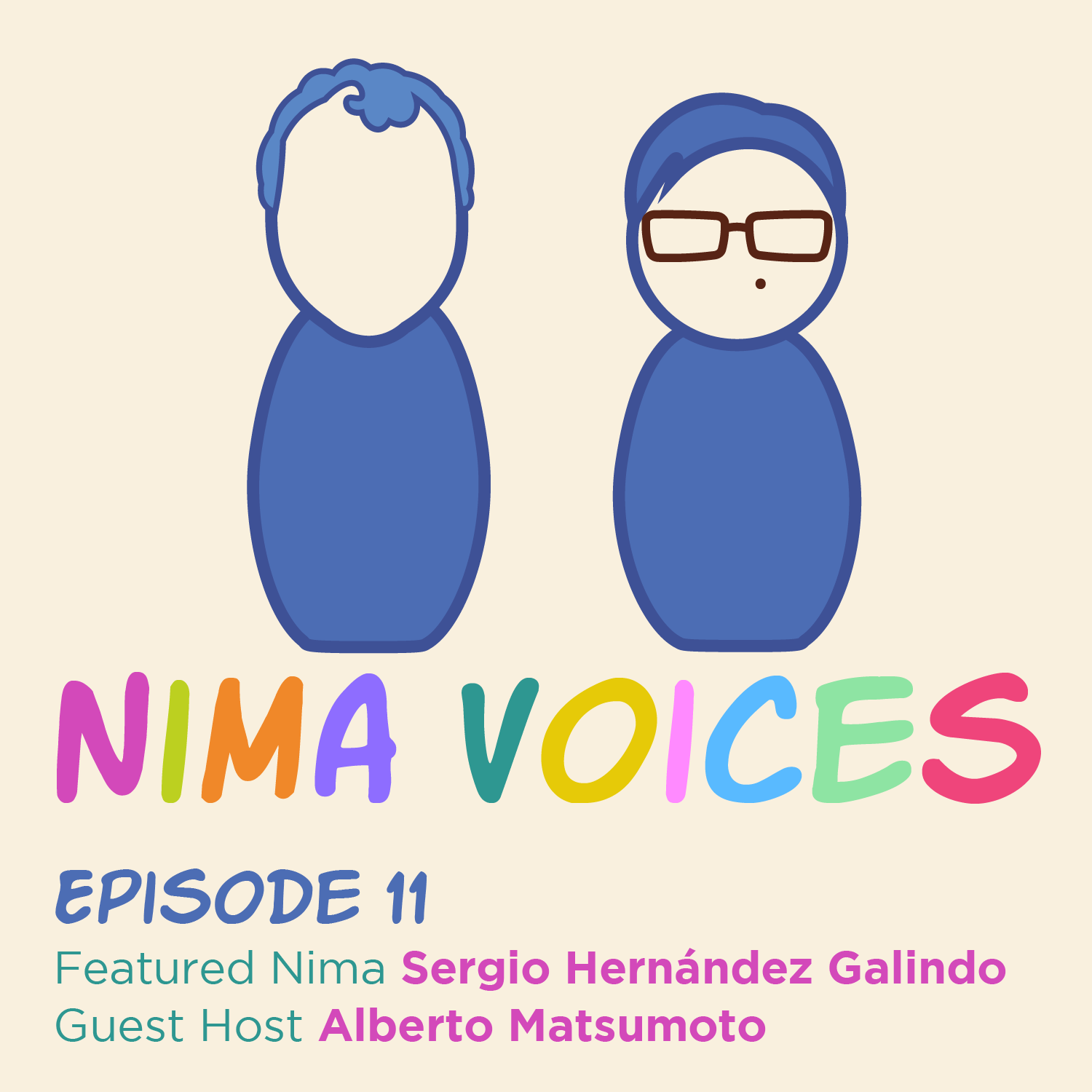 Nima Voices is an interview series where we uplift our Nima through brief, but enlightening, interviews. In the eleventh episode (and second in Spanish!), Sergio Hernández Galindo, an author and a professor and researcher with the Historical Studies Unit of Mexico's National Institute of Anthropology and History, will be interviewed by guest host Alberto Matsumoto, a Nisei Argentine advocate, lecturer, writer, and judicial interpreter for Nikkei in Japan. Sergio has contributed many thought-provoking and insightful articles about Nikkei communities in Mexico and elsewhere in Latin America on Discover Nikkei since 2009. Join us as they chat about Nikkei history in Mexico, some of his favorite stories, and more!
Read Sergio's articles on Discover Nikkei before tuning in for this live interview and Q&A on the Discover Nikkei YouTube channel or on Facebook. Log into your YouTube or Facebook account to post questions for the Q&A!
We encourage you to subscribe to our channel/page so you will be notified when the video is streaming live.
NIMA VOICES
"Nima" are members of the Discover Nikkei online community. Hailing from all around the world, they each bring unique experiences and perspectives to the site's rich archive of stories. We are thrilled to present Nima Voices, a series where we uplift our Nima through brief, but enlightening, interviews!


Nima Voices: Episode 10—Gil Asakawa
October 25, 2022
In the tenth episode, Denver-based author Gil Asakawa was interviewed by guest host Nancy Matsumoto, a freelance writer and editor who covers agroecology, food and drink, the arts, and Japanese/Japanese American culture. Gil chatted with Nancy about his background; sense of identity as a Japanese American; his newly released book, Tabemasho! Let's Eat!: A Tasty History of Japanese Food in America; stereotyping and social justice issues; his love of food; and more!
Nima Voices: Episode 9—Greg Robinson
July 12, 2022
In the ninth episode, Greg Robinson, a noted author and scholar of Japanese and Canadian American history, was interviewed by guest host Lisa Doi, a curatorial assistant at the Japanese American National Museum and a PhD Student in American Studies at Indiana University. Greg has been contributing articles to Discover Nikkei since 2009, shedding light on extraordinary, yet little-known Nikkei, many of which were published in an award-winning anthology, The Unsung Great: Portraits of Extraordinary Japanese Americans. They chatted about some of his favorite stories from the book, his connections to Discover Nikkei, and more!
Episode 8—Laura Honda-Hasegawa
March 15, 2022
The 8th episode (and first in Portuguese!) featured Laura Honda-Hasegawa, a Sansei from São Paulo, Brazil, whose writing shares her and others' experiences and perspectives of being Nikkei. She was interviewed live by guest host Patricia Murakami, a Japanese Brazilian lawyer from São Paulo who is active in many Nikkei associations. They discussed Ohayo Bom Dia, Laura's first Discover Nikkei series about being Brazilian Nikkei; her fictional stories exploring life for dekasegi living in Japan; Nikkei communities in Brazil; her experiences living in Japan; Discover Nikkei; and more.
December 8, 2021
The 7th episode of Nima Voices (and first in Japanese!) featured Ryusuke Kawai, a Japanese journalist and non-fiction writer. He was interviewed live by guest host Masako Miki, Japanese External Relations Officer at the Japanese American National Museum. Ryusuke shared his background as a journalist; how he got interested in exploring "Nikkei" topics; his Japanese translation of the book "No-No Boy" by John Okada; his writings about Sukeji Morikami, the only Yamato Colony member to remain in Florida; and about Shinichi Kato, who published the book "Beikoku Nikkeijin Hyakunenshi (100 years of Nikkei in the United States)," and more.
Episode 6—Christine Piper
September 7, 2021
The sixth episode featured Christine Piper, an award-winning, mixed-race Japanese-Australian author. She was interviewed live by guest host Emily Anderson (Project Curator at JANM and a specialist on modern Japan) about her family background; her writing; the Japanese/Nikkei community in Australia, especially during World War II; and her experience as a field research facilitator for the Global Nikkei Young Adult Research Project.
July 6, 2021
The fifth episode featured Jay Horinouchi—a Japanese American artist/consultant—interviewed by guest host Soji Kashiwagi. They talked about the challenges of designing the Nikkei Chronicles graphics and reflected on the 10th anniversary of the Great Tohoku Kanto earthquake. Jay was living in Japan in 2011 and assisted with post-tsunami recovery efforts. As Executive Director of the Grateful Crane Ensemble, Soji led three goodwill tours to Tohoku in 2014, 2016, and 2018 where the group performed songs of hope and healing for survivors.
Episode 4—Juan Alberto Matsumoto
April 27, 2021
The fourth episode—also the first Spanish episode—of "Nima Voices" features Japanese Argentinean Alberto Matsumoto with guest host, Monica Kogiso. They are both Nisei, originally from Escobar, Argentina. Alberto talked about his background, a city of Escobar where he grew up, Nikkei communities in Argentina, his identity, education for childen of dekasegi, Nikkei in Japan, his Malvinas war experiences, and more. Read Alberto's work here. Watch his oral history interview here.
Mónica Kogiso is a communicator and cultural bridge between Japan and Argentina. She is a production coordinator for Japanese media and organizes trips and events that promote ties among various peoples and cultures. She is a former president of Centro Nikkei Argentino, and participates actively in the Panamerican Nikkei Association. She promotes and works to support the development of Nikkei youth leaders in Argentina and Latin America. She has been a longtime collaborator with Discover Nikkei.
March 2, 2021
The third episode featured Discover Nikkei contributor Tamiko Nimura with guest host, Japanese American youth activist Justin Kawaguchi. Tamiko talked about her family—especially her uncle, the late playwright Hiroshi Kashiwagi; her sense of cultural identity and the importance of traditions; the Nikkei community in the Pacific Northwest, particularly Tacoma, WA; and her upcoming book, a co-written graphic novel, titled We Hereby Refuse: Japanese American Resistance to Wartime Incarceration (Chin Music Press/Wing Luke Asian Museum). Read Tamiko's work here.
December 15, 2020
The second episode featured Erik Matsunaga with guest host, award-winning author Naomi Hirahara. Erik talked about his family, projects to map historic Japanese American neighborhoods in Chicago, his @windycitynikkei Instagram account, and his other articles on Discover Nikkei. Read Erik's work here.
October 27, 2020
Kyle Mizono is a comedian based in Los Angeles who recently made a Comedy Central digital series called "Girl Kyle." She's also been featured on NPR's This American Life, Viceland, FreeForm, and Adult Swim.
OTHER PAST PROGRAMS


Imagine Little Tokyo 2023 Short Story Editing Workshop
January 19, 2023
Oscar-nominated screenwriter and debut novelist Iris Yamashita and veteran writer and editor Gary Phillips hosted an interactive, virtual workshop with tips on how to polish a short story before submission to the 10th Annual Imagine Little Tokyo Short Story Contest. Miya Iwataki, co-chair of the Imagine Little Tokyo short story committee moderated the workshop. Iris Yamashita, Oscar-nominated screenwriter of Letters from Iwojima, released her debut novel, City Under One Roof, this month. Gary Phillips edited South Central Noir (Akashic), which featured one of Naomi's short stories set in a now defunct Japanese movie theater on Crenshaw.
This writing workshop is held in conjunction with the 10th Annual Imagine Little Tokyo Short Story Contest, organized by the Little Tokyo Historical Society in partnership with the Japanese American National Museum's Discover Nikkei project.
Deadline to submit your fictional story about Little Tokyo is January 31, 2023. The story must be fictional and set in a current, past, or future Little Tokyo, Los Angeles. The short story committee will be specifically looking for stories that capture the spirit and sense of Little Tokyo. Learn more about submitting your story at the Little Tokyo Historical Society website.
To read the past winning stories: 1 | 2 | 3 | 4 | 5 | 6 | 7 | 8 | 9
Combining Culinary Cultures: A Conversation with Nikkei Chefs from Los Angeles, São Paulo, and Lima
December 3, 2022
[Language: English, Español, Português]
Discover Nikkei presented a virtual conversation with noted Nikkei chefs—Niki Nakayama of n/naka (Los Angeles, CA, US), Telma Shiraishi of Restaurante Aizomê (São Paulo, Brazil), and Roger Arakaki of Sushi Ito (Lima, Peru)—moderated by Gil Asakawa, author of the recently published book, Tabemasho! Let's Eat!: A Tasty History of Japanese Food in America. The chefs discussed their cultural backgrounds and how it has influenced their culinary styles, their thoughts on "Nikkei food," and more.
*This program was presented with simultaneous translation in English, Spanish, and Portuguese.
| | |
| --- | --- |
| | For Niki Nakayama, chef and owner of n/naka and n/soto, the art of cooking comes down to feeling. Always one to follow her intuition, Nakayama's instincts guide her path as a chef, and it continues to be the driving force behind every dish she creates. n/naka, her highly acclaimed Two MICHELIN Star restaurant in West Los Angeles, serves as a global destination for modern kaiseki with a California twist, at which Nakayama—alongside wife and Sous Chef Carole Iida-Nakayama—serves world-class, artfully curated, and exquisite dishes in a progression designed to reflect the mood of season, time, and place. |
| | Telma Shiraishi is the head chef of Restaurante Aizomê, which crafts Japanese food with Brazilian and Japanese ingredients, and commands an Aizomê unit at the Japan House São Paulo. Her cuisine is based on a balanced combination between hot and cold recipes with authentically Japanese values, seasonal and local ingredients. Telma is also in charge of the kitchen at the Japanese Consulate in São Paulo, where she holds the title of Japanese Cuisine Goodwill Ambassador, which was granted by the Japanese Government through the Ministry of Agriculture, Forestry, and Fisheries. Telma is the first Brazilian professional and one of the few women in the world to receive the honor. |
| | Roger Arakaki graduated from La Unión, a school serving the Nikkei community, and initially enrolled at Universidad Ricardo Palma. He majored in architecture, but later set off in a new direction when he traveled to Japan and stayed there for nine years, immersing himself in the country's ancient culture and wide-ranging cuisine. Arakaki is the chef and co-owner of Sushi-Ito, a restaurant founded more than 25 years ago in Peru that offers the best of Japanese and Nikkei cuisine. He is also a leader in efforts to raise awareness about Japanese and Nikkei cuisine in Peru and throughout the world, traveling to numerous provinces and countries to promote Peruvian-Japanese cuisine. In 2021, he was chosen as a Bicentennial Chef as part of the commemoration of the bicentennial of Peru's independence, and was recognized by the US Senate for his achievements in Peruvian and Nikkei cuisine in East Hampton, New York. |
| | At n/naka, West Los Angeles's highly acclaimed Two MICHELIN Star Japanese restaurant, Sous Chef Carole Iida-Nakayama utilizes her in-depth knowledge of Japanese cooking and highly organizational nature to support her wife, Chef/Owner Niki Nakayama, in the creation of a modern kaiseki dining experience. In March 2021 they launched n/soto in the West Adams neighborhood of Los Angeles as a takeout-only restaurant focusing on bento. It opened its doors in April 2022 as an izakaya-inspired Japanese restaurant. Translating to "outside" in Japanese, "soto" refers both to the pandemic that closed people off from the outside world and the menu's exploration of Japanese cuisine as interpreted throughout Los Angeles. |
*This program is sponsored by The Nippon Foundation and is presented in partnership with the Japanese American Cultural & Community Center, JCI Brasil-Japão, and Asociación Peruano Japonesa. Additional support is provided by Onigiri Producciones.