As a Nikkei New Yorker who is planning a trip to Japan in the next year or two, I recently discovered byFood.com, self-described as "Japan's One-stop Food Platform." This site is a useful tool to explore and book food experiences, reserve restaurants, and buy gourmet products from local businesses in Japan. The information is presented in excellent English, so I won't have to rely on my meager command of the Japanese language to figure things out. Also all byFood local tours are conducted by English-speaking guides.
As I begin exploring byFood.com, I quickly see that the site offers a cornucopia of fascinating information and practical tips for people planning trips to Japan and for anyone who wants to learn more about that country and its culture. The information is well-organized, accessible, and timely, covering a broad range of topics and activities.

Food experiences
byFood.com offers almost 300 food experiences all over Japan, mostly in or near Tokyo, Kyoto, Osaka, Hiroshima, and Shizuoka. Whether your heart's desire is a tour of a wasabi farm in Tokyo, a bento making class in Kyoto, a weeklong Kyushu food tour, or tea ceremony experiences, you can probably find it on this site.
As a big fan of the Netflix series, Midnight Diner, I am intrigued by "The Midnight Diners: Tokyo Experience," which features a 4-hour tour of small gastropubs. "Nishiki Market Tour" in Kyoto takes you through this city's largest traditional food market. One can try local and seasonal offerings at family-owned food stalls and interact with local crafts persons and vendors.
I'm also excited to find the "Arashiyama Food Tour" which offers a chance to explore the famous bamboo groves and Tenryuji temple, as well as sampling local foods like a "tofu donut," Japanese fish cakes, and negiyaki (green onion pancake). The "Backstreets of Osaka Food Tour at Night" promises explorations of back alleys and local spots in Minami Osaka, an entertainment, shopping, and nightlife hub of that colorful, food-obsessed city.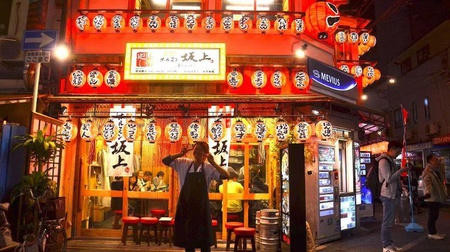 Prices seem appropriate for the range of food experiences, from ¥2,000 (about $15) for a virtual cooking class on making okonomiyaki (savory pancake made with flour, eggs, cabbage, and meat or seafood) to ¥30,000 (about $230) for a 4-hour "Ultimate Food in Shibuya Tour." Each tour description spells out what's included, such as food, beverage, and English-speaking tour guide.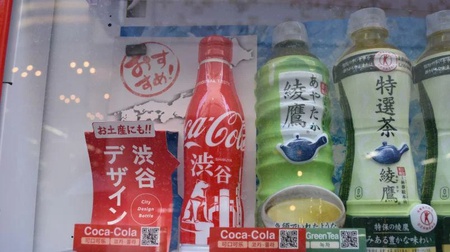 Reserve restaurants
As of early 2023, byFood.com provided information on about 1,600 restaurants around Japan. You can choose a city and filter restaurants by cuisine, dietary restrictions, and price range, as well as Michelin rankings.
I chose Kyoto, set the filters for "Traditional Japanese/Kaiseki/Kappo," and found several restaurants, including this gem: Yusokuryori Mankamero, a traditional restaurant dating back to 1722 when it opened as a sake brewery. It is now run by a tenth generation owner. Many dishes, such as sea bream and carp, are based on recipes that date back to the restaurant's earliest days.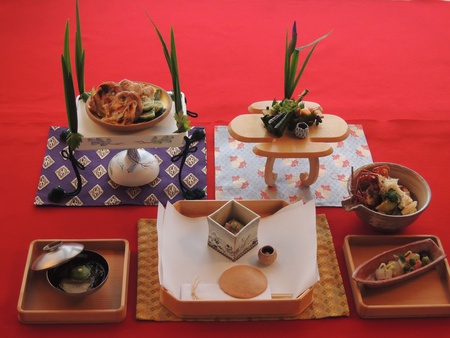 Feeling nostalgic about my favorite childhood food in Tokyo, I search for unagi (broiled eel) restaurants in Tokyo and 12 places pop up. I click on Unagiya, partly because I'm drawn to its photos of an unpretentious entrance with delivery bicycles parked outside. Apparently this unagi specialist has drawn many "distinguished people" among its clientele, including Soichiro Honda, the late founder of Honda Motor Company. ByFood cautions that Unagiya may close early when it runs out of unagi for the day, so I'd better get there early!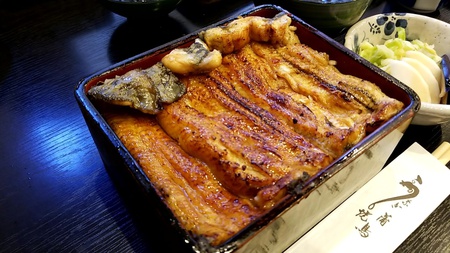 In the near future, when I delve into planning my trip to Japan, I'll certainly turn to this part of byFood.com to map out my restaurant choices and to make reservations.


Buy gourmet products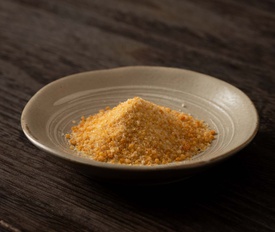 This part of byFood.com promises "the real taste of Japan from local producers directly to your table." Customers can order traditional Japanese food products and have them shipped. Products are organized into three categories: food (snacks, mochi [sticky rice cakes], noodles, condiments, spices, rice, seaweed), drinks (tea, alcoholic beverages, juice, coffee), and tableware (knives, chopsticks, barware, wagashi tools).
As an inveterate snacker, I check on the ByFood Healthy Snack Box (¥11,000, about $84). It includes sweet and savory options such as black soybean kinako yokan (firm jelly dessert flavored with roasted soybean powder), sour yuzu peels (yuzu is citrus fruit with a flavor that is a cross between lemon, mandarin orange, and grapefruit), honenyaki senbei (rice crackers baked with stock made of kelp, shiitake mushrooms, and dried bonito flakes), and sun dried umeboshi (tart pickled Japanese plums). These items seem a bit more unusual than what's sold in Japanese grocery stores in New York City, so I am tempted to place an order.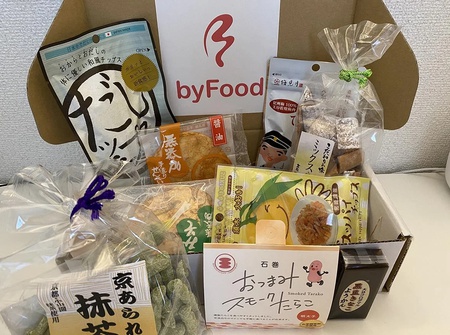 Learn more from byFood Blog articles and videos
Scrolling to the bottom of the byFood.com home page, I discover a Learn section that features a blog with easily searchable articles on top destinations, travel tips, food, culture, and news. There are also videos on topics such as Nishiki Market in Kyoto, How Tofu is Made, and Sakura Season in Tokyo. By viewing these videos, one can virtually sample byFood.com's dining experiences, food tours, and cooking classes.
I watched two videos that offered lively, well-produced episodes, full of useful information and hosted by people who are knowledgeable and passionate about Japanese culture and food.
"Tsukiji Market Street Food" hosted by Shizuka Anderson, explores some of the 300 shops and restaurants of the Tsukiji Outer Market. (The historic Tsukiji Inner Market, which opened in 1935 and was once the largest wholesale fish market in Japan, moved to a larger, more modern facility in 2018 and is now Toyosu Fish Market.) Anderson and her friend Leina Bambino sample onigiri (rice balls), tamagoyaki (sweetened rolled egg omelets), grilled seafood bowls, melt-in-your-mouth sashimi (raw fish), and taiyaki desserts (cake "shells" shaped like tai or sea bream), one filled with matcha ice cream and the other filled with anko, sweet red bean paste.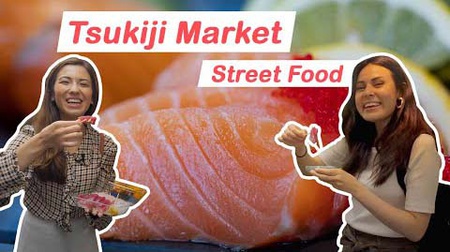 "Hokkaido - Japanese Food in Sapporo," hosted by Mark Wiens, takes us on a tour of beautiful, wintry Sapporo and restaurants that serve hearty miso pork ramen, the freshest looking sushi ever, and a zesty curry soup — all perfect for a cold, snowy day!
The site offers additional videos with virtual tours of different regions of Japan and online Japanese classes. I'll definitely be looking through these videos as part of my travel research.